HP Compaq LA2405x
Impressive screen performance
Expect sharp, crisp views in Full-HD with 1920 x 1200 native screen resolution and over 2M pixels. LED backlit for solid-s tate reliability, a 5ms response time and 3,000,000:1 dynamic contras t ratio bring graphic-intensive applications to a new level.
Inspired by productivity
Spread out across 61 cm diagonal (24") with 170° horizontal/160° vertical widescreen viewing for enhanced multi-window computing. VGA, DVI and DisplayPort inputs plus 2 built-in USB ports provide simple plug-and-play connectivity.
Get the look that's jus t right with exclusive, HP Display Assistant software. Control brightness, contras t and color temperature, and enable theft deterrence to prevent unauthorized use with an easy step-by-s tep guide.
Flexible-focused design
Delivers 35° of tilt and 90° of pivot preferences to satisfy a variety of computing positions. Adjus t height with a 12 cm (4.7") lift for optimal eye-level computing, or swivel and share the screen with colleagues with a quick turn of the monitor head.
Save energy, reduce impact
Designed to support your environmental initiatives:
Arsenic-free display glass
Mercury-free LED backlighting
BFR/PVC free materials
ENERGY STAR® qualified
EPEAT® Gold regis tered
TCO 5.0 certified
24" Display Panel
The most popular of widescreen display panels in a monitor, the 24" display is the perfect size for productivity as it's not too big and not too small. 24" monitors are perfect for a dual screen setup as anything larger requires considerably more neck movement.
16:10 Aspect Ratio
Make the most of screen real-estate on a widescreen monitor with the 16:10 aspect ratio.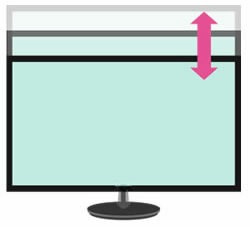 Height Adjustable
Position the monitor at the right height for best comfort and ergonomics with a height adjustable monitor stand.
The right height adjustment on a monitor is the best way to maintain your posture while working or gaming.
DisplayPort Input
Take advantage of the most commonly used media output interface in modern business grade laptops and desktops with a direct Display Port input on the monitor.
DVI Input
Take advantage of the clarify from digital video signal input with the tried and trusted DVI interface.
Consider an inexpensive DP-to-DVI Adapter or HDMI-to-DVI Adapter to convert from a DisplayPort or HDMI output on your device.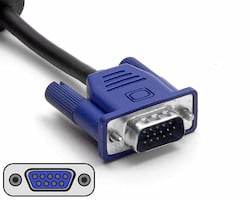 VGA Input
Take advantage of the widely used VGA video input interface for connecting to a multitude of devices from servers, to desktops, laptops and KVM switches.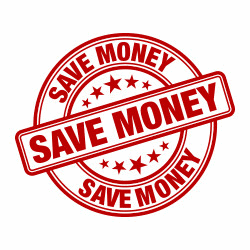 Save up to 70%
Why pay more for new when you can go refurbished and save? With savings of up to 70% on Laptops, Desktops, Servers, Networking and even Apple you would be crazy to think twice. With no significant advances in computer technology in the last 3-5 years there's never been a better time to save by buying refurbished.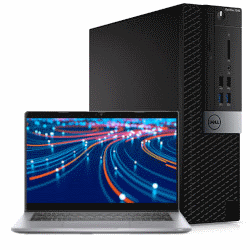 A-Grade Condition
All refurbished units we sell are rigorously tested and cleaned to ensure they are in A-Grade condition and are ready to use straight out of the box. Although some units may have some minor cosmetic blemishes and imperfections such as minor scratches or other minor surface imperfections they have all been tested and are guaranteed to work like new.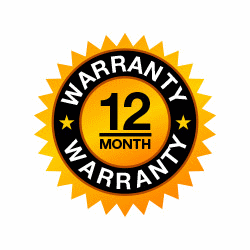 12-Month Warranty
We stand by our products and back any refurbished equipment we sell with a 12-Month Warranty (unless otherwise specified). Our warranty covers any hardware faults that may arise within this period.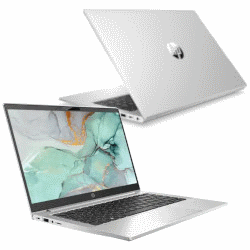 Commercial Quality
All refurbished units we sell are from the tough commercial grade product lines from the leading manufacturers including Dell, HP and Lenovo. When sold new these units have premium pricing reflectively of their superior build quality.
Most refurbished units we sell come from large enterprise and government departments and have had a good life and have been well looked after. Due to this, the longevity of a refurbished commercial units is often higher than that of consumer grade equipment.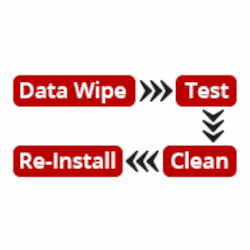 Cleaned, Tested and Reinstalled
All our refurbished products undergo a rigorous quality assurance procedure. This involves the units being wiped of sensitive data, tested, cleaned and re- installed with a fresh genuine copy of the operating system to match the attached Microsoft Certificate of Authenticity (COA). This ensures that the unit you receive is ready to plug in, turn on and use straight out of the box.
We are a Microsoft Registered Refurbisher so you can have peace of mind that any refurbished unit you purchase from us will meet your expectations and be up to the task.