Motion Computing CL920 A
Windows Tablet PC
That's durable from the inside out.
The Motion CL920 small form factor PC is designed for the challenging conditions highly mobile workers face every day and is far more durable than any other comparably priced tablet.
Built around an internal frame for structural rigidity, the CL920 is MIL-STD-810G and IP52 (water, dust and splash resistant) tested for durability.
The CL920 incorporates the Intel® N3540 Quad core processor (up to 2.66 GHz burst frequency) to provide the ideal balance between power and battery consumption. As a result, the CL920 can run multiple enterprise applications, as well as deliver crisp, colourful HD video and graphics – all while providing up to eight hours of battery life.
The CL920 has a 64GB Solid State Drive (SSD) and Integrated cameras: Rear-facing 5.0 MP documentation camera and front-facing 1.3 MP Web camera - for ultimate in portability and convenience.
Superior Display
With natural pen, speech and touch input.
The CL920 Tablet PC display is as tough as it is brilliant. Equipped with Corning® Gorilla® Glass, the resilient display material renowned for its strength (providing up to 4 times breakage resistance), the CL920 enables both touch and stylus input on the display.
The 10.1&qupt; screen featuring HD 1366 X 768 resolution delivers bright visibility and the durability of Corning® Gorilla® Glass.
It has a 180 degree wide viewing angle, and a bright, crisp, rich display.
Tested for Real-World, Field-Ready Conditions
With up to 8 hours battery life.
Every Motion CL920 comes out of the box ready to work helping each user to work faster, smarter and more effectively, providing the capabilities and ergonomic ease of use mobile workers need to be more productive in today's decentralized work environments.
The CL920 Tablet PC works up to eight hours on just one battery charge, so workers don't have to waste valuable time re-charging. And Motion's industry-leading charging technology provides a work-to-charge ratio that ensures rapid charging for reduced downtime.
The Motion Computing CL920 Tablet PC is durable, lightweight and purposefully built for mobile business. Weighing just 0.84kg, the CL920 provides the capabilities, applications, accessories and connectivity mobile workers need for on-the-go productivity. Features integrated Dual Band Wireless-AC with Bluetooth 4.0, and integrated 4G LTE Mobile Broadband with GPS.
Trusted Platform Module (TPM)
Provides secure information management and enhanced business protection.
TPM is built into a computer to store cryptographic information, such as encryption keys. Because TPM uses its own internal firmware and logic circuits for processing instructions, it does not rely upon the operating system and is not exposed to external software vulnerabilities.
As a result, information stored on TPM is more secure from external software attacks and physical theft. While all business environments can benefit from this integrated security feature, regulated markets, such as retail, finance and healthcare, are required to provide higher levels of data security and will additionally benefit from TPM's ability to ensure the integrity of transactions or the privacy of patient information.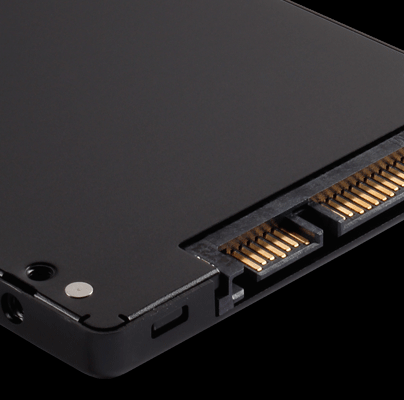 Solid State Drive (SSD)
The big benefit of SSD over HDD is performance. SSDs also have no moving parts so risk of failure is much lower.
Microsoft Windows 10
Get more of what you love with a new Windows PC. More speed, more security, more of what you need to get things done. Enjoy the latest Windows 10 features and included ongoing security.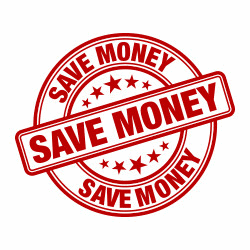 Save up to 70%
Why pay more for new when you can go refurbished and save? With savings of up to 70% on Laptops, Desktops, Servers, Networking and even Apple you would be crazy to think twice. With no significant advances in computer technology in the last 3-5 years there's never been a better time to save by buying refurbished.
---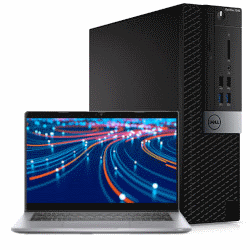 A-Grade Condition
All refurbished units we sell are rigorously tested and cleaned to ensure they are in A-Grade condition and are ready to use straight out of the box. Although some units may have some minor cosmetic blemishes and imperfections such as minor scratches or other minor surface imperfections they have all been tested and are guaranteed to work like new.
---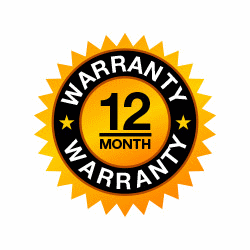 12-Month Warranty
We stand by our products and back any refurbished equipment we sell with a 12-Month Warranty (unless otherwise specified). Our warranty covers any hardware faults that may arise within this period.
---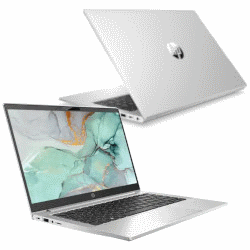 Commercial Quality
All refurbished units we sell are from the tough commercial grade product lines from the leading manufacturers including Dell, HP and Lenovo. When sold new these units have premium pricing reflectively of their superior build quality.
Most refurbished units we sell come from large enterprise and government departments and have had a good life and have been well looked after. Due to this, the longevity of a refurbished commercial units is often higher than that of consumer grade equipment.
---
Cleaned, Tested and Reinstalled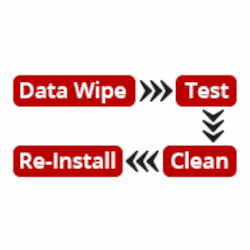 All our refurbished products undergo a rigorous quality assurance procedure. This involves the units being wiped of sensitive data, tested, cleaned and re- installed with a fresh genuine copy of the operating system to match the attached Microsoft Certificate of Authenticity (COA). This ensures that the unit you receive is ready to plug in, turn on and use straight out of the box.
We are a Microsoft Registered Refurbisher so you can have peace of mind that any refurbished unit you purchase from us will meet your expectations and be up to the task.