HP t610 Thin Client
HP t610 Flexible Thin Client delivers added security, broad expansion options and a PC-like multimedia experience for virtualized desktops. A flexible solution with a powerful boost in performance.
Advanced technology, high-end deployment
AMD's APU technology, combining dual core processors with AMD HD 6320 graphics. Features DirectX 11 graphics support, DDR3-1600 RAM with up to 4 GB of capacity and AMD A55E Chipset with DVI-I and DisplayPort outputs.
A flexible PC-alternative
The HP t610 Flexible Thin Client features 6 USB ports: 2 USB 3.0 ports, 4 USB 2.0 ports, and PS/2 legacy ports, as well as 1 serial ports. Use the standard Gigabit Ethernet or built-in WiFi option with dual, internal antennas (WiFi depending on model).
Software flexibility
Preloaded with HP's TPM Chip built-in security feature, NIST-certified BIOS support, optional dual WiFi internal antennas, cable lock slot and power cord retention slot to prevent accidental power-off.
Intuitive network management
Featuring HP Velocity and HP Thermal Protection. Eliminate network noise while maintaining high-quality performance, and guard against data loss induced by overheating.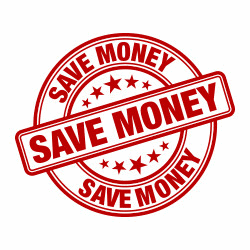 Save up to 70%
Why pay more for new when you can go refurbished and save? With savings of up to 70% on Laptops, Desktops, Servers, Networking and even Apple you would be crazy to think twice. With no significant advances in computer technology in the last 3-5 years there's never been a better time to save by buying refurbished.
---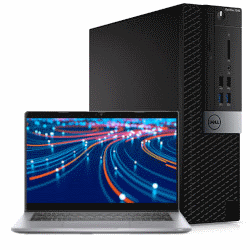 A-Grade Condition
All refurbished units we sell are rigorously tested and cleaned to ensure they are in A-Grade condition and are ready to use straight out of the box. Although some units may have some minor cosmetic blemishes and imperfections such as minor scratches or other minor surface imperfections they have all been tested and are guaranteed to work like new.
---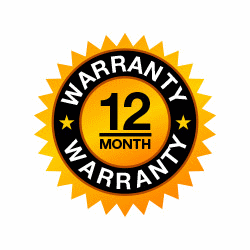 12-Month Warranty
We stand by our products and back any refurbished equipment we sell with a 12-Month Warranty (unless otherwise specified). Our warranty covers any hardware faults that may arise within this period.
---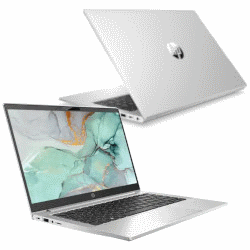 Commercial Quality
All refurbished units we sell are from the tough commercial grade product lines from the leading manufacturers including Dell, HP and Lenovo. When sold new these units have premium pricing reflectively of their superior build quality.
Most refurbished units we sell come from large enterprise and government departments and have had a good life and have been well looked after. Due to this, the longevity of a refurbished commercial units is often higher than that of consumer grade equipment.
---
Cleaned, Tested and Reinstalled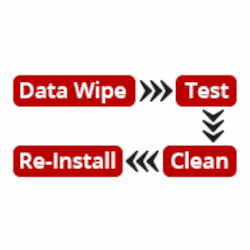 All our refurbished products undergo a rigorous quality assurance procedure. This involves the units being wiped of sensitive data, tested, cleaned and re- installed with a fresh genuine copy of the operating system to match the attached Microsoft Certificate of Authenticity (COA). This ensures that the unit you receive is ready to plug in, turn on and use straight out of the box.
We are a Microsoft Registered Refurbisher so you can have peace of mind that any refurbished unit you purchase from us will meet your expectations and be up to the task.