HP Spectre x360 Convertible
See where a revolutionary battery life on a convertible PC takes you
This quad-core convertible gives you time to power through your days on a dazzling FHD touchscreen. Go further with our thin, light Spectre convertible.
Overview
Stay connected–see where it takes you
With up to 13 hours and 30 minutes of mixed usage battery life(70) in a quad-core convertible you get more time to do more of what you love. Stay at peak performance longer and re-energize quickly with HP Fast Charge.
The power to take you farther
The Intel® Core™ processor delivers optimal performance depending on your needs, thanks to dynamic thermal management modes.
Securely shape your world
Enhanced security features include integrated IR camera, fingerprint reader, privacy camera kill switch, and integrated privacy screen keeping you secure and your information private.
Features
Corning® Gorilla® Glass NBT™
With strong, more durable protection, Corning® Gorilla® Glass NBT™ displays stand up to everyday bumps and scrapes.
Like putting pen to paper
Write and draw naturally with fluid, more accurate ink strokes. And palm rejection technology prevents unintentional inking and includes reduced lag when writing.
HP Wide Vision FHD IR Camera
Easily log in through Windows Hello and video chat with an 88-degree wide-angle field of view.
Machined aluminum design
The seamless unibody design, carefully chiseled by CNC machines, provides durability and artful refinement.
Elegant craftsmanship
A refined convertible design features an angular profile and a chiseled look along the back.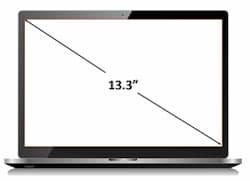 13.3" Display
Strike the right balance between portability and productivity with a 13.3" display. Not too small, while not too big and heavy, 13.3" notebooks are a popular for those on the go.
Multi-Touch Touchscreen Display
Interact more naturally with your computer with a multi-touch touchscreen display. Use two fingers to perform gestures such a zoom in our out, scrolling or interacting with the application on the screen.
IPS Display
Get wider viewing angles and better colour reproduction with In-Plane Switching (IPS) display technology. Known for good reproduction of black colour avoid the "washed out" look of TN panels.

Intel® Core™ Series CPU
Make no compromises when it comes to performance with an Intel® Core™ series CPU. A significant step-up from Intel® Celeron™ and Pentium™ CPUs, an Intel® Core™ Series CPU is an excellent choice for daily personal or office use for anything from the simplest to most demanding computing tasks, etc.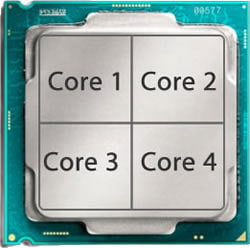 Quad-Core
Enjoy better multi-tasking with 4 Cores for a higher level of parallelism and productivity.
8GB RAM
Multi-task and do everything without compromises with 8GB RAM. 8GB is more than enough for anything day-to-day that's not high-end gaming, CAD, graphic design or IT work.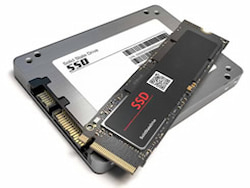 High-Performance SSD Storage
Get the best performance and reliability with SSD storage. SSD storage enables considerably faster startup as well as faster application opening times and faster file storage and retrieval, resulting in a much better overall user experience.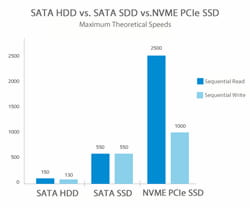 Enjoy up to 5-10 times faster read/write performance with substantially lower risk of drive failure over conventional HDD storage.
256GB of SSD Storage
Strike a balance between storage capacity and budget with 256GB of SSD storage. 240/256GB of SSD storage is considered sufficient for most use cases and is generally the entry level for most modern computers. For additional storage consider and external drive, upgrading to a larger capacity SSD or a device with larger storage capacity.