Product Information provided by the Manufacturer
Commanding AMD processor
Get through your deadline-driven, multi-tasking day using the latest AMD processors
1
with outstanding graphic performance.
Windows 10 Pro
Work anywhere without compromising on performance or security with Windows 10 Pro. FREE upgrade to Windows 11 when available.
2
Preserve your privacy
Never wonder if someone is watching you with the added peace-of-mind that comes from the integrated HP Privacy Camera, with a physical shutter to protect from malicious surveillance.
Automatic recovery from firmware attacks
Firmware attacks can completely devastate your PC. Stay protected with HP's self-healing BIOS - HP Sure Start Gen5 automatically recovers the BIOS from malware, rootkits, or corruption.
HP Sure Sense
Malware is evolving rapidly and traditional antivirus can't always recognize new attacks. Protect your PC against never-before-seen attacks with HP Sure Sense, which uses deep learning AI to provide exceptional protection against advanced malware.
Browse confidently
Help protect your PC from websites and read only Microsoft Office and PDF attachments with embedded malware, ransomware, or viruses with hardware-enforced security from HP Sure Click.
3
Work without interruption
Keep productivity high and downtime low with the fully integrated and automated features of the HP BIOSphere Gen5 firmware ecosystem. Your PCs have extra protection thanks to automatic updates and security checks.
Operating System
Windows 10 Pro
4
Weight
Starting at 1.45 kg
Wireless technology
Realtek 802.11a/b/g/n/ac (2x2) Wi-Fi® and Bluetooth® 5 combo
Processor
AMD Ryzen™ 5 5600U
Memory
8 GB DDR4
Display
33.8 cm (13.3") diagonal FHD touch display
Hard drives
256 GB SSD
Operating system
Windows 10 Pro4 5
Memory
8 GB DDR4-3200 MHz RAM (1 x 8 GB)
Standard memory note
Transfer rates up to 3200 MT/s.
Memory Slots
2 SODIMM
Internal Storage
256 GB PCIe® NVMe™ SSD
Storage type
SSD
Processor
AMD Ryzen™ 5 5600U (up to 4.2 GHz max boost clock, 16 MB L3 cache, 6 cores, 12 threads)6 7
Processor family
AMD Ryzen™ 5 processor
Weight
Starting at 1.45 kg8
Display
33.8 cm (13.3") diagonal, FHD (1920 x 1080), touch, IPS, BrightView, 250 nits, 45% NTSC
Touchscreen
Yes
Color gamut
45% NTSC
Brightness
250 nits
Minimum dimensions (W x D x H)
30.85 x 22.29 x 1.79 cm
Graphics
Integrated
Graphics (integrated)
AMD Radeon™ Graphics
Battery type
HP Long Life 3-cell, 45 Wh Li-ion
Battery life note
Battery is internal and not replaceable by customer. Serviceable by warranty. Fast charging 50% in 30 minutes.
Power
65 W USB Type-C™ adapter9
Keyboard
HP Premium Keyboard – spill-resistant keyboard
Pointing device
Clickpad with multi-touch gesture support
Audio
Dual stereo speakers, dual array microphones
Camera
5 MP camera (rear-facing)
Ports
2 SuperSpeed USB Type-A 5Gbps signaling rate (1 charging)
1 SuperSpeed USB Type-C® 10Gbps signaling rate (USB Power Delivery, DisplayPort™ 1.4)
1 headphone/microphone combo
1 HDMI 1.4b
1 AC power10
Wireless
Realtek 802.11a/b/g/n/ac (2x2) Wi-Fi® and Bluetooth® 5 combo
Security management
Absolute persistence module
HP Secure Erase
TPM 2.0 embedded security chip shipped with Windows 10 (Common Criteria EAL4+ Certified)
HP Sure Click
HP Sure Start Gen5
HP BIOSphere Gen5
HP Sure Sense
BIOS Update via Network
HP Sure Admin
HP Sure View Reflect (optional)11 12 13 14 15 16 17 18 19 20
Fingerprint reader
Fingerprint sensor
Product color
Pike silver aluminum
Ecolabels
ENERGY STAR® certified
Sustainable impact specifications
Low Halogen
Outside box and corrugated cushions are 100% sustainably sourced and recyclable21 22
Software included
HP Connection Optimizer
HP Image Assistant
HP Hotkey Support
HP MAC Address Manager
HP Noise Cancellation Software
HP Support Assistant
HP Easy Clean
Buy Office (Sold separately)
Touchpoint Customizer for Commercial
HP QuickDrop
Management features
HP Driver Packs
HP CIK for Microsoft SCCM
HP Client Catalog
HP Manageability Integration Kit Gen423 24
Manufacturer Warranty
1 year (1/1/1) limited warranty includes 1 year of parts, labor and on-site repair. Terms and conditions vary by country. Certain restrictions and exclusions apply.25
Documents
HP ProBook x360 435 G8 Notebook PC
Powerful protections you can trust
Windows 10 Pro is the most secure Windows ever. It comes with built-in protections for your data, your equipment, and your people, securing business information and personal identities even on lost or stolen devices.
Windows Hello - Security with a smile
Works how you work
Windows 10 Pro is designed for how you work now—and ready for how you'll work tomorrow. Collaboration starts here, with shareable notebooks and whiteboarding available to every device. Whether you're working on your own or with a team, it's that feeling of getting in the zone and staying there.
Azure AD Join - Seamless work, frictionless management
Simple, flexible management
Windows 10 Pro simplifies identity, device and application management so you can focus on your business. Flexible management capabilities let you see the big picture and make changes on your schedule. With intuitive control over your IT infrastructure, your business can be ready for anything.
Showing 1-1 of 1 products
HP ProBook x360 435 G8 Notebook PC
Impressive design backed by power and security
The HP ProBook x360 435 delivers the power, security, and durability your growing business demands in a versatile 360° design that adapts to the way you work.
SCREEN SIZE 13.3"
COLOUR Pike silver aluminum
AMD Ryzen™ 5 processor
Windows 10 Pro 64
13.3" diagonal, FHD (1920 x 1080)
AMD Radeon™ Graphics
8 GB DDR4-3200 MHz RAM (1 x 8 GB)
Starting at 1.45 kg
Overview
Adapts for the way you work
The versatile ultraslim HP ProBook x360 435 adapts throughout the day, with four use modes that enable you to create, present, and collaborate in a comfortable way.
Multi-layered security protection
Your growing business requires the protection of a PC with commercial-grade security features. The HP ProBook x360 435 is enhanced with security and privacy from the BIOS up.
Ready to meet the demands of your day
Get through your deadline-driven, multi-tasking day using the latest AMD processors with outstanding graphic performance.
AMD Ryzen™ 5 processor
Windows 10 Pro 64
13.3" diagonal, FHD (1920 x 1080), touch, IPS, BrightView, 250 nits, 45% NTSC
8 GB DDR4-3200 MHz RAM (1 x 8 GB)
256 GB PCIe® NVMe™ SSD
Impressive design backed by power and security
AMD Radeon™ Graphics
2 SuperSpeed USB Type-A 5Gbps signaling rate (1 charging); 1 SuperSpeed USB Type-C® 10Gbps signaling rate (USB Power Delivery, DisplayPort™ 1.4); 1 headphone/microphone combo; 1 HDMI 1.4b; 1 AC power
Features
Bluetooth
Bluetooth-enabled PC allows you to connect wirelessly to other devices using Bluetooth to share and transfer files.
Full HD
Full High Definition (FHD) is a display resolution of 1920 x 1080 pixels.
Solid State Drive (SSD)
SSDs provide a huge performance advantage — they're faster to start up, faster to shut down, and faster to transfer data.
Touchscreen
Touchscreen enables you to interact directly with what is displayed with your finger.
360° 2-in-1
Put your notebook to more uses with a 2-in-1 design utilising a 360° hinge that enables you to use your notebook as a laptop, a tablet or something in between.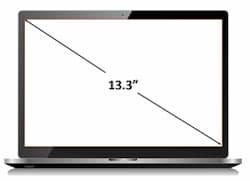 13.3" Display
Strike the right balance between portability and productivity with a 13.3" display. Not too small, while not too big and heavy, 13.3" notebooks are a popular for those on the go.
Multi-Touch Touchscreen Display
Interact more naturally with your computer with a multi-touch touchscreen display. Use two fingers to perform gestures such a zoom in our out, scrolling or interacting with the application on the screen.
Latest AMD® Ryzen™ 5 (5000 Series) CPU
Considered the true workhorse of the AMD® Ryzen™ range, make no compromises with the latest generation 5000 Series AMD® Ryzen™ 5 CPU. Get great performance in anything from heavy personal and office use to higher-end mainstream gaming.
8GB RAM
Multi-task and do everything without compromises with 8GB RAM. 8GB is more than enough for anything day-to-day that's not high-end gaming, CAD, graphic design or IT work.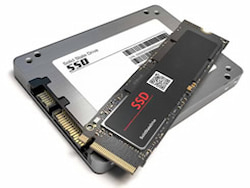 High-Performance SSD Storage
Get the best performance and reliability with SSD storage. SSD storage enables considerably faster startup as well as faster application opening times and faster file storage and retrieval, resulting in a much better overall user experience.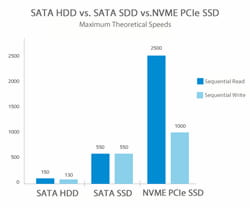 Enjoy up to 5-10 times faster read/write performance with substantially lower risk of drive failure over conventional HDD storage.
256GB of SSD Storage
Strike a balance between storage capacity and budget with 256GB of SSD storage. 240/256GB of SSD storage is considered sufficient for most use cases and is generally the entry level for most modern computers. For additional storage consider and external drive, upgrading to a larger capacity SSD or a device with larger storage capacity.