241S6QYMB LED-backlit LCD monitor
Essential features, efficient performance
The Philips ergonomic AH-IPS LED display using 25% recycled materials and PVC, BFR free housing is ideal for eco-friendly productivity.
Essential features, efficient performance
for maximum productivity
S Line
24 (23.8" / 60.5 cm diag.)
1920 x 1080 (Full HD)
AH-IPS display for brilliant images with vivid colors
This latest Philips display uses advanced AH-IPS panels resulting in superior color reproduction, response time and power consumption. Unlike standard TN panels, AH-IPS panels show consistent color even at 178 degrees wide angles and in pivot mode. With remarkable performance, AH-IPS is best suited for applications demanding color accuracy and consistent brightness at all times like photo retouching, graphics applications and web browsing.
Less eye fatigue with Flicker-free technology
Due to the way brightness is controlled on LED-backlit screens, some users experience flicker on their screen which causes eye fatigue. Philips Flicker-free Technology applies a new solution to regulate brightness and reduce flicker for more comfortable viewing.
SmartImage presets for easy optimized image settings
SmartImage is an exclusive leading edge Philips technology that analyzes the content displayed on your screen and gives you optimized display performance. This user friendly interface allows you to select various modes like Office, Photo, Movie, Game, Economy etc., to fit the application in use. Based on the selection, SmartImage dynamically optimizes the contrast, color saturation and sharpness of images and videos for ultimate display performance. The Economy mode option offers you major power savings. All in real time with the press of a single button!
SmartContrast gives enhanced rich black details
SmartContrast is a Philips technology that analyzes the contents you are displaying, automatically adjusting colors and controlling backlight intensity to dynamically enhance contrast for the best digital images and videos or when playing games where dark hues are displayed. When Economy mode is selected, contrast is adjusted and backlighting fine-tuned for just-right display of everyday office applications and lower power consumption.
SmartErgoBase enables people-friendly ergonomic adjustments
The SmartErgoBase is a monitor base that delivers ergonomic display comfort and provides cable management. The base's people-friendly height, swivel, tilt and rotation angle adjustments position the monitor for maximum comfort that can ease the physical strains of a long workday; cable management reduces cable clutter and keeps the workspace neat and professional.
Low bezel-to-table height for maximum reading comfort
The Philips monitor, thanks to its advanced SmartErgoBase, can be lowered down almost to desk level for a comfortable viewing angle. Low bezel-to-table height is the perfect solution if you use bifocals, trifocals or progressive lens glasses for your computing work. Additionally, it allows for users with greatly different heights to use the monitor in their preferred angle and height settings, helping them reduce fatigue and strain.
DisplayPort connection for maximum visuals
DisplayPort is a digital link from PC to Monitor without any conversion. With higher capabilities than DVI standard, it is fully capable to support up to 15meter cables and 10.8 Gbps/sec data transfer. With this high performance and zero latency, you get the fastest imaging and refresh rates - making DisplayPort the best choice for not only general office or home use, but also for the demanding gaming and movies, video editing and more. It also keeps interoperability in mind via use of various adapters.
Built-in stereo speakers for multimedia
A pair of high quality stereo speakers built into a display device. It can be visible front firing, or invisible down firing, top firing, rear firing, etc depending on model and design.
SmartPower: Up to 50% power saving
SmartPower is an artificial intelligent technology which dynamically analyzes the content of the screen image to achieve power saving. The backlight intensity can be controlled automatically and pre-set by the system to reduce the power consumption by up to 50%, which saves substantially on energy costs.
24" Display Panel
The most popular of widescreen display panels in a monitor, the 24" display is the perfect size for productivity as it's not too big and not too small. 24" monitors are perfect for a dual screen setup as anything larger requires considerably more neck movement.
IPS Display
Make the most of In-Plane Switching (IPS) technology in the display panel to get faster response times, wider viewing angles, better color reproduction and sunlight visibility, and a longer lifespan.
16:9 Aspect Ratio
Strike the right balance between physical space and screen real estate with 16:9 aspect ratio, the most widely used across widescreen monitors.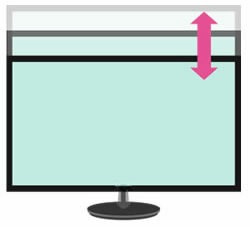 Height Adjustable
Position the monitor at the right height for best comfort and ergonomics with a height adjustable monitor stand.
The right height adjustment on a monitor is the best way to maintain your posture while working or gaming.
Tiltable
Set up your monitor at the perfect viewing angle with a tiltable stand.
DisplayPort Input
Take advantage of the most commonly used media output interface in modern business grade laptops and desktops with a direct Display Port input on the monitor.
DVI Input
Take advantage of the clarify from digital video signal input with the tried and trusted DVI interface.
Consider an inexpensive DP-to-DVI Adapter or HDMI-to-DVI Adapter to convert from a DisplayPort or HDMI output on your device.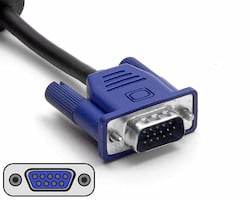 VGA Input
Take advantage of the widely used VGA video input interface for connecting to a multitude of devices from servers, to desktops, laptops and KVM switches.
VESA Mount
Customize the height, angle, and depth of your monitor by combining your VESA mountable monitor with a VESA arm. VESA mounting is great for clearing up desk space while improving sit-stand versatility and reducing eye strain and neck pain.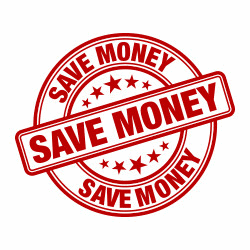 Save up to 70%
Why pay more for new when you can go refurbished and save? With savings of up to 70% on Laptops, Desktops, Servers, Networking and even Apple you would be crazy to think twice. With no significant advances in computer technology in the last 3-5 years there's never been a better time to save by buying refurbished.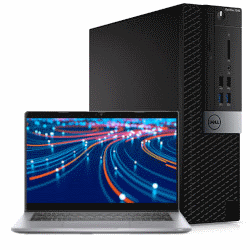 A-Grade Condition
All refurbished units we sell are rigorously tested and cleaned to ensure they are in A-Grade condition and are ready to use straight out of the box. Although some units may have some minor cosmetic blemishes and imperfections such as minor scratches or other minor surface imperfections they have all been tested and are guaranteed to work like new.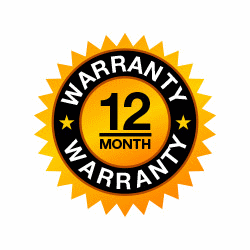 12-Month Warranty
We stand by our products and back any refurbished equipment we sell with a 12-Month Warranty (unless otherwise specified). Our warranty covers any hardware faults that may arise within this period.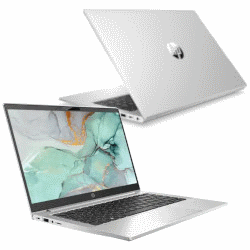 Commercial Quality
All refurbished units we sell are from the tough commercial grade product lines from the leading manufacturers including Dell, HP and Lenovo. When sold new these units have premium pricing reflectively of their superior build quality.
Most refurbished units we sell come from large enterprise and government departments and have had a good life and have been well looked after. Due to this, the longevity of a refurbished commercial units is often higher than that of consumer grade equipment.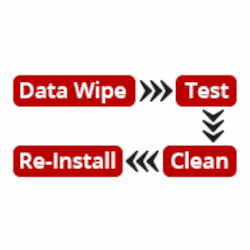 Cleaned, Tested and Reinstalled
All our refurbished products undergo a rigorous quality assurance procedure. This involves the units being wiped of sensitive data, tested, cleaned and re- installed with a fresh genuine copy of the operating system to match the attached Microsoft Certificate of Authenticity (COA). This ensures that the unit you receive is ready to plug in, turn on and use straight out of the box.
We are a Microsoft Registered Refurbisher so you can have peace of mind that any refurbished unit you purchase from us will meet your expectations and be up to the task.