Microsoft Docking Station for Surface 3 Pro
Transform your Surface 3 Pro tablet into a complete desktop workstation with this all-in-one docking station. It's perfect for home and office.
From tablet to desktop
Take your productivity to the next level with Docking Station for Surface 3 Pro. Instantly transform your ultra-portable Surface into a complete desktop workstation and easily connect to your favourite accessories.
Instant office
Just click your Surface 3 into the dock to go from tablet to full desktop PC—it's that simple. It has all the ports you need, so you can attach a monitor, keyboard, printer, and more.
Mini DisplayPort video output
The mini DisplayPort connection delivers high-definition video resolution of up to 3840 x 2600 DPI.
USB ports
Docking Station has four USB ports—two USB 3.0 and two USB 2.0. So it's easy to transfer large files to an external drive, connect to a USB printer or headset, and charge multiple accessories as you work.
Gigabit Ethernet port
The gigabit Ethernet connection is lightning fast, with data transfer rates of up to 1 billion bits per second. Downloads fly and uploads soar.
All powerful
The 48-watt power supply quickly recharges your Surface 3 battery and all your favourite devices while you work. That way you can hit the road or race to class with a fully charged device.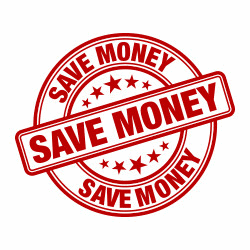 Save up to 70%
Why pay more for new when you can go refurbished and save? With savings of up to 70% on Laptops, Desktops, Servers, Networking and even Apple you would be crazy to think twice. With no significant advances in computer technology in the last 3-5 years there's never been a better time to save by buying refurbished.
---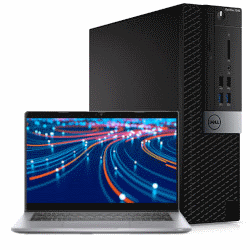 A-Grade Condition
All refurbished units we sell are rigorously tested and cleaned to ensure they are in A-Grade condition and are ready to use straight out of the box. Although some units may have some minor cosmetic blemishes and imperfections such as minor scratches or other minor surface imperfections they have all been tested and are guaranteed to work like new.
---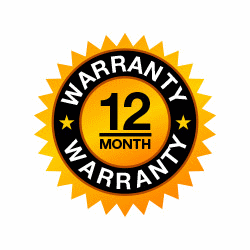 12-Month Warranty
We stand by our products and back any refurbished equipment we sell with a 12-Month Warranty (unless otherwise specified). Our warranty covers any hardware faults that may arise within this period.
---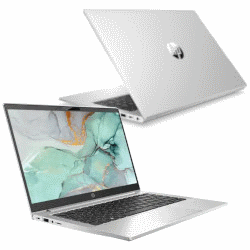 Commercial Quality
All refurbished units we sell are from the tough commercial grade product lines from the leading manufacturers including Dell, HP and Lenovo. When sold new these units have premium pricing reflectively of their superior build quality.
Most refurbished units we sell come from large enterprise and government departments and have had a good life and have been well looked after. Due to this, the longevity of a refurbished commercial units is often higher than that of consumer grade equipment.
---
Cleaned, Tested and Reinstalled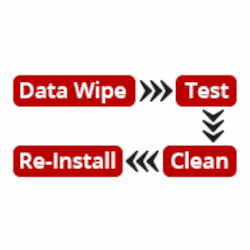 All our refurbished products undergo a rigorous quality assurance procedure. This involves the units being wiped of sensitive data, tested, cleaned and re- installed with a fresh genuine copy of the operating system to match the attached Microsoft Certificate of Authenticity (COA). This ensures that the unit you receive is ready to plug in, turn on and use straight out of the box.
We are a Microsoft Registered Refurbisher so you can have peace of mind that any refurbished unit you purchase from us will meet your expectations and be up to the task.