Lenovo ThinkPad X1 Tablet Gen 2
Tablet. Laptop. Projector. You Decide.
Fueled by the power of a laptop with a full-sized, detachable keyboard, the X1 Tablet is like no other 2-in-1 you've encountered. Optional modules extend battery life up to 15 hours, increase ports, and add functionality, like the Presenter Module and the Productivity Module. And it's business-ready. Of course, it includes our legendary ThinkPad heritage—and support.
Help Is Just a Keystroke Away
With high-performance Intel® Core™ vPro™ processors, your IT team can remotely access your 2-in-1 to troubleshoot any problems remotely. Plus IT pros can easily roll out software upgrades, fixes, etc. to all X1 Tablets on the network. That's innovation.
What If You Really Could Have It All?
With the modular design on this unique 2-in-1, you get the benefits of three devices in one amazing system. Attach the Productivity Module (4X50L08495) to extend battery life and add extra ports. Use the Presenter Module (4XH0L55005) to create a 60-inch display that's always ready to show your presentation—no cables, no additional screen or monitor. Plus get an additional HDMI in/out port. Snap on the detachable keyboard for a laptop experience. Or simply use your device as a tablet and enjoy reading on a 12" display.
Up & Running Even If You're Not
Even when WiFi is out of range, this 2-in-1 has Qualcomm® Snapdragon™ X7 LTE-A available—so you'll always have connectivity and access to all your data and apps in the cloud.
Unleash Your Creativity
Take notes. Sketch your latest designs. Sign documents. Even make annotations. The stylus is included and Inking has full support in all of your Office 2016 apps too. There are no limits to where your imagination can take you.
Free From the Tyranny of Electrical Outlets
When you add the Productivity Module to this 2-in-1, you can eke out a total of up to 15 hours of battery life on a single charge. That's a flight from Toronto to Hong Kong, or from New York to Johannesburg. Either way, that's a lot of time to not need an outlet.
Don't Let the Size Fool You
Even though it's around 1 kg, the X1 Tablet delivers a full-sized laptop experience. Simply snap the keyboard into place—our legendary ThinkPad keyboard that includes the renowned red TrackPoint, of course. Adjust to one of three typing angles suited to your comfort. And then power through your day with the Intel® Core™ processor, while enjoying the 12-inch FHD+ (2160 x 1440) display—even your spreadsheets will dazzle.
Like Magic, Really
Imagine walking up to your desk with your X1 Tablet and automatically connecting to your monitor and external keyboard and mouse. Or walk into a conference room and almost instantly, your presentation is up on the display, with the speakers fully connected. The X1 Tablet also uses fast, convenient USB-C ports.
Intel® Core™ i7 CPU
Enjoy the next level of processing power with an Intel® Core™ i7 CPU. Get top-notch performance in anything from heavy personal and office use to content creation and high-end gamin g.
Solid State Drive (SSD)
The big benefit of SSD over HDD is performance. SSDs also have no moving parts so risk of failure is much lower.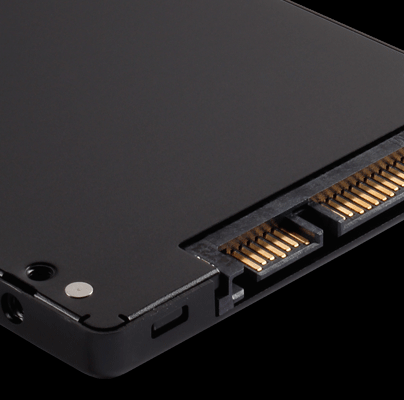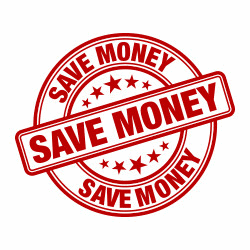 Save up to 70%
Why pay more for new when you can go refurbished and save? With savings of up to 70% on Laptops, Desktops, Servers, Networking and even Apple you would be crazy to think twice. With no significant advances in computer technology in the last 3-5 years there's never been a better time to save by buying refurbished.
---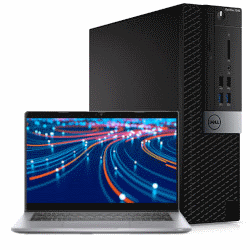 A-Grade Condition
All refurbished units we sell are rigorously tested and cleaned to ensure they are in A-Grade condition and are ready to use straight out of the box. Although some units may have some minor cosmetic blemishes and imperfections such as minor scratches or other minor surface imperfections they have all been tested and are guaranteed to work like new.
---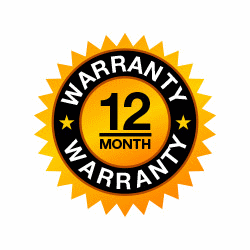 12-Month Warranty
We stand by our products and back any refurbished equipment we sell with a 12-Month Warranty (unless otherwise specified). Our warranty covers any hardware faults that may arise within this period.
---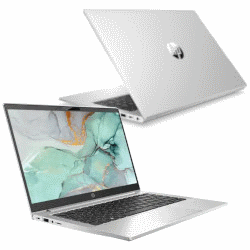 Commercial Quality
All refurbished units we sell are from the tough commercial grade product lines from the leading manufacturers including Dell, HP and Lenovo. When sold new these units have premium pricing reflectively of their superior build quality.
Most refurbished units we sell come from large enterprise and government departments and have had a good life and have been well looked after. Due to this, the longevity of a refurbished commercial units is often higher than that of consumer grade equipment.
---
Cleaned, Tested and Reinstalled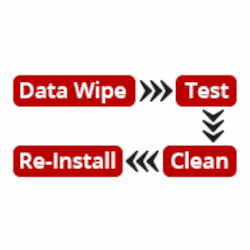 All our refurbished products undergo a rigorous quality assurance procedure. This involves the units being wiped of sensitive data, tested, cleaned and re- installed with a fresh genuine copy of the operating system to match the attached Microsoft Certificate of Authenticity (COA). This ensures that the unit you receive is ready to plug in, turn on and use straight out of the box.
We are a Microsoft Registered Refurbisher so you can have peace of mind that any refurbished unit you purchase from us will meet your expectations and be up to the task.