ThinkPad L13 Yoga - 10th Gen Intel
2-in-1 laptop that accommodates your business
Updated for style
The ThinkPad L13 Yoga features a redesigned chassis with much thinner bezels than its predecessors—yielding a cleaner, smarter display. Choose between Silver and Black for this lightweight 2-in-1 laptop that starts at just 1.43kg. You can also have a world-facing camera to photo and video directly around you.
Do it your way
Hold the ThinkPad L13 Yoga in your hands to use as a tablet. Fold it back on itself to watch a video or better share your screen. Use the keyboard as a stand to focus on the display, or use it as a laptop when you need to type.
Seamless security
Keep your data and your privacy safe on your ThinkPad L13 Yoga 2-in-1 with our comprehensive suite of ThinkShield security features. Discrete Trusted Platform Module (dTPM) encrypts data and works in conjunction with Windows 10 security. ThinkShutter blocks the lens on the HD camera.
Built for whatever life throws your way
The ThinkPad L13 Yoga 2-in-1 laptop undergoes some of the most stringent product testing in the industry, so you get the perfect blend of value and durability when you purchase one.
Sound waves wash over you
The ThinkPad L13 Yoga 2-in-1 laptop features Dolby Audio Premium®, which delivers crystal-clear audio when watching videos or taking a call. And dual far-field mics cancel noise and ensure that you'll be heard clearly on every call as well.
360° 2-in-1
Put your notebook to more uses with a 2-in-1 design utilising a 360° hinge that enables you to use your notebook as a laptop, a tablet or something in between.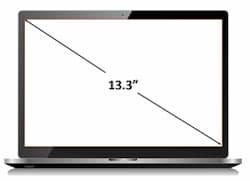 13.3" Display
Strike the right balance between portability and productivity with a 13.3" display. Not too small, while not too big and heavy, 13.3" notebooks are a popular for those on the go.
Multi-Touch Touchscreen Display
Interact more naturally with your computer with a multi-touch touchscreen display. Use two fingers to perform gestures such a zoom in our out, scrolling or interacting with the application on the screen.

Intel® Core™ Series CPU
Make no compromises when it comes to performance with an Intel® Core™ series CPU. A significant step-up from Intel® Celeron™ and Pentium™ CPUs, an Intel® Core™ Series CPU is an excellent choice for daily personal or office use for anything from the simplest to most demanding computing tasks, etc.
Intel® Core™ i5 (10th Gen) CPU
Considered the true workhorse of the Intel® Core™ Series range, make no compromises with the late generation Intel® Core™ i5 CPU. Get great performance in anything from heavy personal and office use to higher-end mainstream gaming.
Hyper-threading Support
Make the most of server multi-tasking with 2 virtual CPU cores for every physical core for a high level of parallelism and productivity. Remember to ensure your server is appropriately licensed as some software is licensed based on the number of virtual rather than physical CPU cores.
16GB RAM
Take multi-tasking to the next level and work without compromises with 16GB RAM. 16GB is plenty for anything including gaming, CAD, graphic design or IT work.
Ultra High-Performance NVMe PCIe SSD Storage
Get the highest level of performance and reliability with NVMe PCIe SSD storage. SSD storage enables considerably faster startup as well as faster application opening times and faster file storage and retrieval, resulting in a much better overall user experience.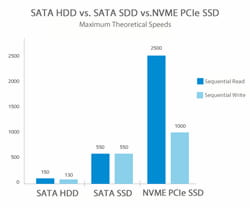 Enjoy up to 5-10 times faster read/write performance with substantially lower risk of drive failure over conventional HDD storage and up to 5 times faster read and 2 times faster write performance over conventional SATA SSDs.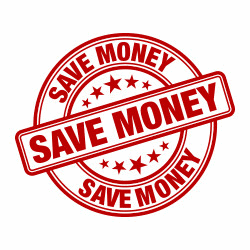 Save up to 70%
Why pay more for new when you can go refurbished and save? With savings of up to 70% on Laptops, Desktops, Servers, Networking and even Apple you would be crazy to think twice. With no significant advances in computer technology in the last 3-5 years there's never been a better time to save by buying refurbished.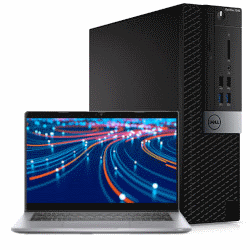 A-Grade Condition
All refurbished units we sell are rigorously tested and cleaned to ensure they are in A-Grade condition and are ready to use straight out of the box. Although some units may have some minor cosmetic blemishes and imperfections such as minor scratches or other minor surface imperfections they have all been tested and are guaranteed to work like new.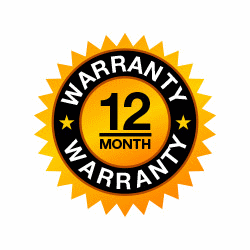 12-Month Warranty
We stand by our products and back any refurbished equipment we sell with a 12-Month Warranty (unless otherwise specified). Our warranty covers any hardware faults that may arise within this period.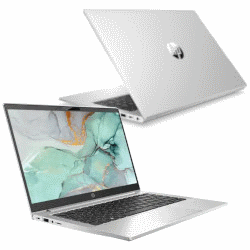 Commercial Quality
All refurbished units we sell are from the tough commercial grade product lines from the leading manufacturers including Dell, HP and Lenovo. When sold new these units have premium pricing reflectively of their superior build quality.
Most refurbished units we sell come from large enterprise and government departments and have had a good life and have been well looked after. Due to this, the longevity of a refurbished commercial units is often higher than that of consumer grade equipment.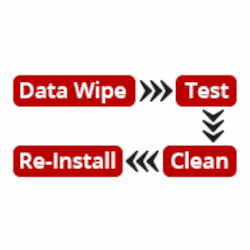 Cleaned, Tested and Reinstalled
All our refurbished products undergo a rigorous quality assurance procedure. This involves the units being wiped of sensitive data, tested, cleaned and re- installed with a fresh genuine copy of the operating system to match the attached Microsoft Certificate of Authenticity (COA). This ensures that the unit you receive is ready to plug in, turn on and use straight out of the box.
We are a Microsoft Registered Refurbisher so you can have peace of mind that any refurbished unit you purchase from us will meet your expectations and be up to the task.