HP ProBook 640 G3
Built to support today's technology and legacy devices, the 14" ProBook 640 G3 Laptop from HP is equipped with multimedia, security, and productivity features, making it compatible with existing IT investments for professionals in corporate settings or small to medium businesses. It is powered by a 2.5 GHz Intel Core i5-7200U Dual-Core processor and 8GB of 2133 MHz DDR4 RAM, allowing you to run multiple programs simultaneously and quickly access frequently used files and programs. When running more demanding programs or tasks, the processor can be boosted to achieve a speed of 3.1 GHz using Intel's Turbo Boost technology.
The 14" SVA anti-glare display features a Full HD resolution of 1920 x 1080 for playback of your media content. Visuals are handled by the integrated Intel HD Graphics 620 chipset, and you can output video to an external display using the DisplayPort 1.2 or VGA outputs at resolutions up to 2560 x 1600 @ 60 Hz.
For storage of your files, this system comes with a 256GB SED Opal2 M.2 2280 TLC SATA III SSD, with one 2.5" / 7mm drive bay available for a SATA hard drive or SSD. If you want to add external storage, optical drives, mice, keyboards, printers, memory card readers, and more, the ProBook 640 G3 offers one USB 3.0 Type-C port and two USB 3.0 Type-A ports, one of which doubles as a charging port. Built-in stereo speakers, dual microphones, and a 720p webcam let you participate in video calls for work or with friends and family. Connect to the Internet via 802.11ac Wi-Fi or Gigabit Ethernet LAN for a more stable and reliable connection. Furthermore, to free up USB ports and reduce wire clutter, you can connect additional peripherals and devices using Bluetooth 4.2, while a built-in 3-in-1 media card reader supports SD/SDHC/SDXC formats.
The HP ProBook 640 G3 Laptop operates using an included 65W AC adapter that runs using 115-230 VAC at 47-63 Hz, a power cord, and a 3-cell / 48Wh lithium-ion Long Life Prismatic battery that will last for up to 13.75 hours before recharging is required. The installed operating system is Windows 10 Pro (64-bit).
General Features
Dual-Core 7th-Gen Kaby Lake Performance
This HP notebook houses a 7th generation Kaby Lake 2.5 GHz Intel Core i5-7200U Dual-Core processor. With a dedicated 3MB cache and 8GB of 2133 MHz DDR4 SDRAM, you will be able to multi-task between applications quickly and efficiently.
DVD±RW SuperMulti DL Drive
The DVD±RW SuperMulti DL Drive allows you to read from and write to a variety of DVD and CD media.
Up to 16GB RAM
The current memory configuration is one 8GB module, with an additional 260-pin SO-DIMM slot available for upgrades. With both slots in use, this system supports 16GB of RAM, or 8GB per slot.
14" Full HD SVA Anti-Glare Display
The 14" widescreen display of this HP notebook features LED backlighting, a 16:9 aspect ratio, and a 1920 x 1080 resolution. The anti-glare finish allows you to work in brightly lit environments, and there is also a typical contrast ratio of 300:1, a refresh rate of 60 Hz, a brightness of 300 cd/m2, and viewing angles of 45/45/25/35°.
DisplayPort 1.2 & VGA Video Outputs
Using the DisplayPort 1.2 and VGA video outputs, users will be able to connect their system to an external display. The DisplayPort 1.2 output supports resolutions of 2560 x 1600 @ 60 Hz (30-bit color depth) and 1920 x 1080 @ 120 Hz (24-bit color depth), while the VGA output supports resolutions of 1920 x 1200 @ 60 Hz.
Number of Displays Supported
Up to three independent displays are supported if used with the optional HP Ultraslim Docking Station.
Stay Connected
This HP notebook can connect to a home or public wireless network via 802.11ac (2x2) Wi-Fi. If you require a more reliable Internet connection, you can utilize the Gigabit Ethernet LAN jack. You can connect wirelessly to peripherals via Bluetooth 4.2 and there is also an available slot for a SIM card.
USB 3.0 Type-C & USB 3.0 Type-A
The HP ProBook 640 G3 has one USB 3.0 Type-C port and two USB 3.0 Type-A ports that will allow you to connect peripherals such as hard drives, printers, and memory card readers. At 5 Gb/s, USB 3.0 transfers data up to 10 times faster than USB 2.0, which operates at 480 Mb/s. USB 3.0's high-speed transfer rate helps to significantly reduce data transfer times, meaning you spend less time waiting and more time focusing on the task at hand. One of the USB 3.0 Type-A ports also doubles as a charging port.
Multi-Format Secure Digital Card Reader
The multi-format Secure Digital card reader supports SD, SDHC, and SDXC cards. microSD cards are also supported using an adapter.
Passed MIL STD testing
The ProBook 640 G3 is MIL STD 810G certified.
Security
Keep your data secure with a Trusted Platform Module (TPM) chip, security lock slot, and Smart Card reader.
Windows 10 Professional
Start Menu
After its hiatus in Windows 8, the Start Menu has returned. Utilizing a combination of the traditional menu system and Windows 8's Live Tiles, the improved Start Menu gives you more information at a glance, showing notification information alongside your applications and other pinned items.
Cortana
Microsoft's digital personal assistant, Cortana, can answer your questions with information gleaned from both your device and the Internet at large. You can type or even talk with her, if your system has a microphone. Using her Laptop, Cortana keeps track of your needs and wants, and she learns over time to improve her information-gathering skills.
Microsoft Edge
After nearly 20 years, Microsoft has finally replaced its Internet Explorer web browser. With Microsoft Edge, users can write directly on web pages and share notes with friends and colleagues. It also improves the online reading experience by adding a distraction-free mode and read-it-later functionality. Edge also has built-in Cortana integration; you can have her help you find a restaurant, make a reservation, and pull up directions without leaving your browser.
Windows Store
For Windows 10, Microsoft has unified the Windows Store. Now, apps for PCs, tablets, and phones will all be accessible from one place. And with support for Universal Apps, one version of an app can work across all your compatible devices automatically.
Windows Continuum
Windows 10 was designed for a variety of screen sizes and input styles, and with its Continuum feature, it automatically adapts to fit your needs. A Windows 10 tablet on its own requires a touch-centric approach, but attaching a mouse and keyboard will shift everything to a more traditional interface. You can even attach an external monitor to your Windows 10 phone for a near-desktop experience. But it's not just the operating system; Windows Universal Apps take advantage of Continuum as well.
Xbox on Windows 10
Gaming is a big focus of Windows 10. Xbox integration allows for PC players to match up against Xbox One players on supported games, and if you have an Xbox One, you can even stream compatible titles to your PC. Native support for recording with the new Game DVR feature makes it easy to capture and share your gameplay. The new DirectX12 takes better advantage of multi-core processors, giving games a performance boost, even on older hardware. Windows 10 also features native support for virtual reality headsets, such as the Oculus Rift.
Windows 10 Pro
The Pro version of Windows 10 includes all of the features of Windows 10 Home plus many designed specifically for businesses users, including Hyper-V virtualization, BitLocker disk encryption, and remote desktop access. Devices will also be able to join domains and the Azure Active Directory, and they can even access a specialized version of the Windows Store featuring custom, company-specific applications.
Intel i5 CPU
Perfect for general tasks including multi-tasking, networking, streaming media content and presentations.
Solid State Drive (SSD)
The big benefit of SSD over HDD is performance. SSDs also have no moving parts so risk of failure is much lower.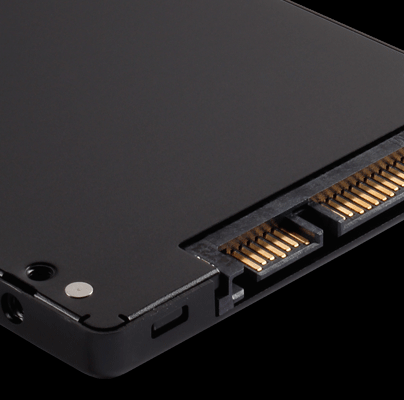 Microsoft Windows 10
Get more of what you love with a new Windows PC. More speed, more security, more of what you need to get things done. Enjoy the latest Windows 10 features and included ongoing security.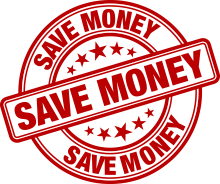 Save up to 70%
Why pay more for new when you can go refurbished and save? With savings of up to 70% on Laptops, Desktops, Servers, Networking and even Apple you would be crazy to think twice. With no significant advances in computer technology in the last 3-5 years there's never been a better time to save by buying refurbished.
---
A-Grade Condition
All refurbished units we sell are rigorously tested and cleaned to ensure they are in A-Grade condition and are ready to use straight out of the box. Although some units may have some minor cosmetic blemishes and imperfections such as minor scratches or other minor surface imperfections they have all been tested and are guaranteed to work like new.
---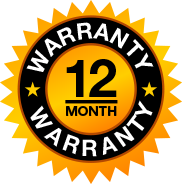 12-Month Warranty
We stand by our products and back any refurbished equipment we sell with a 12-Month Warranty (unless otherwise specified). Our warranty covers any hardware faults that may arise within this period.
---
Commercial Quality
All refurbished units we sell are from the tough commercial grade product lines from the leading manufacturers including Dell, HP and Lenovo. When sold new these units have premium pricing reflectively of their superior build quality.
Most refurbished units we sell come from large enterprise and government departments and have had a good life and have been well looked after. Due to this, the longevity of a refurbished commercial units is often higher than that of consumer grade equipment.
---
Cleaned, Tested and Reinstalled
All our refurbished products undergo a rigorous quality assurance procedure. This involves the units being wiped of sensitive data, tested, cleaned and re- installed with a fresh genuine copy of the operating system to match the attached Microsoft Certificate of Authenticity (COA). This ensures that the unit you receive is ready to plug in, turn on and use straight out of the box.
We are a Microsoft Registered Refurbisher so you can have peace of mind that any refurbished unit you purchase from us will meet your expectations and be up to the task.