Gigabyte 4-bay NAS
Cutting-Edge Computing
4-Bay
Intel i5-4440 3.10GHz CPU
8GB RAM
128GB SSD
Platform Stability Ensures Long-Term Reliability
The Ultimate Network Storage for Home and SMBs
The GIGABYTE GR-EZI Series of Network-Attached Storage helps to make sure important media and data stay safe and protected by offering convenient automatic daily backups for your computers and easy-to-use disaster recovery features. With the GR-EZI Series, it is quick and easy to retrieve and restore important files in the event of a computer hard drive crash. It is the ideal solution to help families and workers keep their important digital files and data automatically backed up, organized, and accessible.
Connect Easily to your Digital Files
The GR-EZI Series provides a centralized and security-enhanced storage for all your pictures, videos, music, and important documents to enable easy access and information sharing among family members. Using a personalized Web address provided by GR-EZI Series, family members and friends can also access and stream music, videos and slides shows across the web.
Customize your Server the Simple Way
Increase the server capabilities as your needs grow without efforts. Add new computers to the network easily and add new users in one central location. Also expand features through third-party add-ins to enable home automation, anti-malware protection, photo sharing, and more.
Dual Gigabit LAN
Experience the flexibility and convenience of the integrated Dual Lan function.
SuperSpeed USB 3.0
As an external hardware RAID device, the TR-004 operates independently and does not require additional NAS system resources. When compared with the UX-500P expansion enclosure, the TR-004 uses less NAS system resources.
SuperSpeed USB 3.0
With superfast transfer rates of up to 5 Gbps, users are able to experience a theoretical 10x improvement over USB 2.0. Additionally, backwards compatibility with USB 2.0 assures users of long term use of their legacy USB 2.0 devices.
Tool-Less Expandability
Upgrades are a cinch for IT staff, with convenient tool-free access to hardware. Especially beneficial when applied across multiple desktops.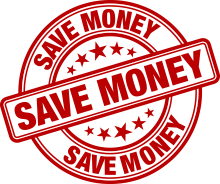 Save up to 70%
Why pay more for new when you can go refurbished and save? With savings of up to 70% on Laptops, Desktops, Servers, Networking and even Apple you would be crazy to think twice. With no significant advances in computer technology in the last 3-5 years there's never been a better time to save by buying refurbished.
---
A-Grade Condition
All refurbished units we sell are rigorously tested and cleaned to ensure they are in A-Grade condition and are ready to use straight out of the box. Although some units may have some minor cosmetic blemishes and imperfections such as minor scratches or other minor surface imperfections they have all been tested and are guaranteed to work like new.
---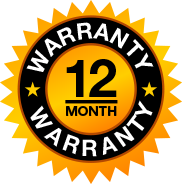 12-Month Warranty
We stand by our products and back any refurbished equipment we sell with a 12-Month Warranty (unless otherwise specified). Our warranty covers any hardware faults that may arise within this period.
---
Commercial Quality
All refurbished units we sell are from the tough commercial grade product lines from the leading manufacturers including Dell, HP and Lenovo. When sold new these units have premium pricing reflectively of their superior build quality.
Most refurbished units we sell come from large enterprise and government departments and have had a good life and have been well looked after. Due to this, the longevity of a refurbished commercial units is often higher than that of consumer grade equipment.
---
Cleaned, Tested and Reinstalled
All our refurbished products undergo a rigorous quality assurance procedure. This involves the units being wiped of sensitive data, tested, cleaned and re- installed with a fresh genuine copy of the operating system to match the attached Microsoft Certificate of Authenticity (COA). This ensures that the unit you receive is ready to plug in, turn on and use straight out of the box.
We are a Microsoft Registered Refurbisher so you can have peace of mind that any refurbished unit you purchase from us will meet your expectations and be up to the task.