HP EliteDesk 800 G2 SFF
Experience top-notch productivity plus industry-leading reliability, security, and manageability, plus a unique portfolio of solutions in a compact, space-saving design with the powerful HP EliteDesk 800 SFF.
Designed for every demand
Blast through your most demanding challenges with the uncompromising performance of 6th Gen Intel Core™ processors and Intel HD Graphics
Seriously secure
Help protect your PC and maintain maximum uptime with a suite of solutions that help stop security breaches, including HP BIOSphere4 with SureStart.
Make durability a reality
Get the reassurance of a PC that goes through 120,000 hours of HP Total Test Process and is designed to pass MIL-STD testing. Add an optional Dust Management Solution for enhanced reliability in dusty environments.
Expand with ease
Extend the life of your investment with a tool-less chassis and a range of expansion slots, bays, ports, and connectors for the most demanding business needs.
Help secure the future of your modern business. Modern PCs from HP make the most of Windows 10 Pro to help protect you from today's security threats and maximize management and productivity features for business.
Small Form Factor
SFF is the middle size and the most common of the desktop form factors. If you need some room for expandability while keeping the overall desktop size small this is the best option.

Intel® Core™ Series CPU
Make no compromises when it comes to performance with an Intel® Core™ series CPU. A significant step-up from Intel® Celeron™ and Pentium™ CPUs, an Intel® Core™ Series CPU is an excellent choice for daily personal or office use for anything from the simplest to most demanding computing tasks, etc.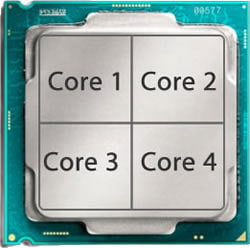 Quad-Core
Enjoy better multi-tasking with 4 Cores for a higher level of parallelism and productivity.
480GB of SSD Storage
Strike the right balance between storage capacity and budget with 480GB of SSD storage. Ample storage for most use cases, 480GB is generally considered the middle ground for most modern computers. For additional storage consider and external drive, upgrading to a larger capacity SSD or a device with larger storage capacity.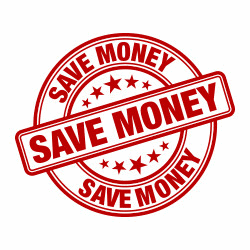 Save up to 70%
Why pay more for new when you can go refurbished and save? With savings of up to 70% on Laptops, Desktops, Servers, Networking and even Apple you would be crazy to think twice. With no significant advances in computer technology in the last 3-5 years there's never been a better time to save by buying refurbished.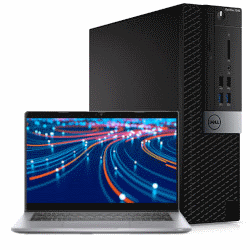 A-Grade Condition
All refurbished units we sell are rigorously tested and cleaned to ensure they are in A-Grade condition and are ready to use straight out of the box. Although some units may have some minor cosmetic blemishes and imperfections such as minor scratches or other minor surface imperfections they have all been tested and are guaranteed to work like new.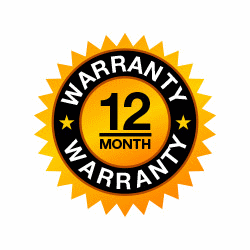 12-Month Warranty
We stand by our products and back any refurbished equipment we sell with a 12-Month Warranty (unless otherwise specified). Our warranty covers any hardware faults that may arise within this period.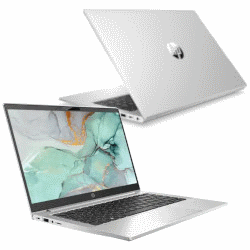 Commercial Quality
All refurbished units we sell are from the tough commercial grade product lines from the leading manufacturers including Dell, HP and Lenovo. When sold new these units have premium pricing reflectively of their superior build quality.
Most refurbished units we sell come from large enterprise and government departments and have had a good life and have been well looked after. Due to this, the longevity of a refurbished commercial units is often higher than that of consumer grade equipment.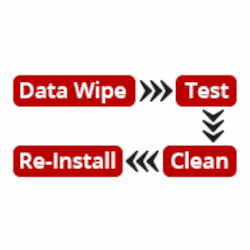 Cleaned, Tested and Reinstalled
All our refurbished products undergo a rigorous quality assurance procedure. This involves the units being wiped of sensitive data, tested, cleaned and re- installed with a fresh genuine copy of the operating system to match the attached Microsoft Certificate of Authenticity (COA). This ensures that the unit you receive is ready to plug in, turn on and use straight out of the box.
We are a Microsoft Registered Refurbisher so you can have peace of mind that any refurbished unit you purchase from us will meet your expectations and be up to the task.