HP EliteBook Folio 9470m 14 Inch
Travel Light at Full Power
With the perfect balance of power and mobility, the HP EliteBook Folio 9470M Business Ultrabook keeps you productive from the airport to the desktop. Resume from sleep quickly and knock out projects fast. Featuring best-in-class security and manageability features, it's enterprise-ready and IT-friendly. Thanks to its impressively durable design and long battery life, you can keep up with whatever the day brings.
Carry less. Do More.
At just 18.95 mm (¾ inch) thin, it's the thinnest EliteBook yet. The HP EliteBook Folio gives you a 35.56 cm (14") diagonal display with the level of mobility you'd expect from an Ultrabook.
Whether you're working in the office or on the go, the workday just got a whole lot lighter - and more efficient. Thanks to built-in VGA, DisplayPort, Ethernet, and three USB 3.0 ports, you can say goodbye to a bagful of dongles. Just grab your HP EliteBook Folio and go.
Powerful Processors for Your Best Work
Third Generation Intel Core processors are built for business. Whether it's Core i7, i5 or i3 dual-core processors, you'll enjoy control, security and remote manageability - all at a price that makes sense.
Advanced Design
Business won't wait, so get going in seconds with Flash Cache technology or a solid-state drive. Engage in videoconferences, web-based trainings or streaming videos with smooth audio quality. SRS Pro Audio allows you to share crisp, powerful audio directly from your notebook. As HP's first-ever Ultrabook with enterprise docking capabilities included, connect with a display, keyboard, mouse, additional ports, or printer when in the office without the hassle of USB connections.
Super Secure. Totally Protected
With HP Premier Image, the full set of EliteBook business software and anti-virus protection is automatically included. You're protected at every layer with HP Client Security. HP BIOS Vault5 keeps you up and running with enhanced protection against virus attacks. An optional fingerprint reader and integrated Smart Card Reader help keep your identity secure. The security cable slot helps keep your notebook physically secure. And the embedded TPM security chip keeps your data encrypted.
A Smart Investment Built to Go the Distance
The HP EliteBook Folio is designed from the ground up to withstand extreme conditions. Not only will your HP EliteBook Folio have a long lifecycle, but drivers, images, and components will be consistent and available for the life of the platform. Help prevent data loss, reduce downtime, and lower IT support costs with a choice of enterprise-class manageability tools and support for Intel vPro processors.
Long Battery Life. There's a Reason for That.
Power through projects without worrying about recharging. Unlike most Ultrabooks, the battery isn't integrated, so you can swap it out yourself. Plus, you can easily attach a slice battery and extend power for hours and hours.
Intel® Core™ i7 CPU
Enjoy the next level of processing power with an Intel® Core™ i7 CPU. Get top-notch performance in anything from heavy personal and office use to content creation and high-end gaming.
Solid State Drive (SSD)
The big benefit of SSD over HDD is performance. SSDs also have no moving parts so risk of failure is much lower.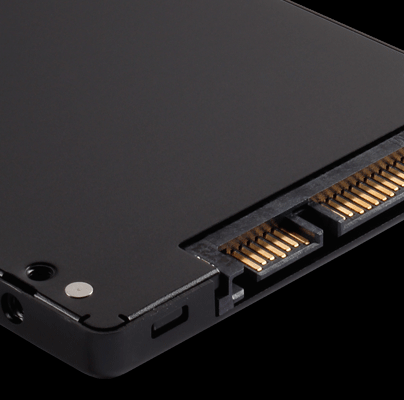 Microsoft Windows 10
Get more of what you love with a new Windows PC. More speed, more security, more of what you need to get things done. Enjoy the latest Windows 10 features and included ongoing security.
HD
720p (1280x720) also called widescreen, is a display resolution is used for general use, media consumption for many types of displays including televisions, laptops and computer monitors.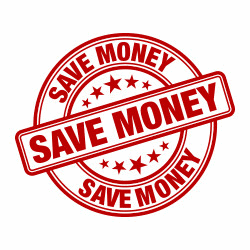 Save up to 70%
Why pay more for new when you can go refurbished and save? With savings of up to 70% on Laptops, Desktops, Servers, Networking and even Apple you would be crazy to think twice. With no significant advances in computer technology in the last 3-5 years there's never been a better time to save by buying refurbished.
---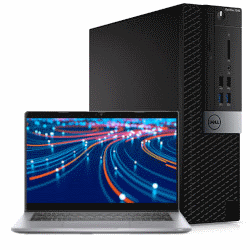 A-Grade Condition
All refurbished units we sell are rigorously tested and cleaned to ensure they are in A-Grade condition and are ready to use straight out of the box. Although some units may have some minor cosmetic blemishes and imperfections such as minor scratches or other minor surface imperfections they have all been tested and are guaranteed to work like new.
---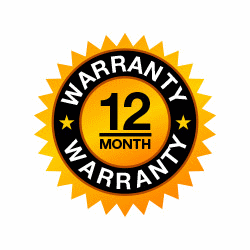 12-Month Warranty
We stand by our products and back any refurbished equipment we sell with a 12-Month Warranty (unless otherwise specified). Our warranty covers any hardware faults that may arise within this period.
---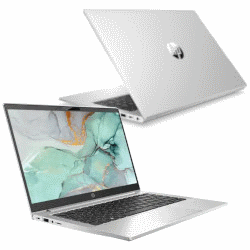 Commercial Quality
All refurbished units we sell are from the tough commercial grade product lines from the leading manufacturers including Dell, HP and Lenovo. When sold new these units have premium pricing reflectively of their superior build quality.
Most refurbished units we sell come from large enterprise and government departments and have had a good life and have been well looked after. Due to this, the longevity of a refurbished commercial units is often higher than that of consumer grade equipment.
---
Cleaned, Tested and Reinstalled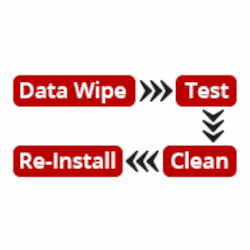 All our refurbished products undergo a rigorous quality assurance procedure. This involves the units being wiped of sensitive data, tested, cleaned and re- installed with a fresh genuine copy of the operating system to match the attached Microsoft Certificate of Authenticity (COA). This ensures that the unit you receive is ready to plug in, turn on and use straight out of the box.
We are a Microsoft Registered Refurbisher so you can have peace of mind that any refurbished unit you purchase from us will meet your expectations and be up to the task.