Dell UltraSharp U2212HM
The Dell UltraSharp U2212HM 21.5" LED Monitor provides the user with sharp, high-definition views. This is thanks to the Monitor's 1920 x 1080 resolution, a 2,000,000:1 dynamic contrast ratio, and brightness of 250cd/m2. Other important specs include an 8ms response time, the in-plane switching panel, and a viewing angle of 178° vertical and 178° horizontal. The U2212HM also supports a wide range of connectivity, including the following ports: DVI-D with HDCP, DisplayPort, VGA, and four USB 2.0 downstream ports.
The Monitor also features options for comfortable viewing, including height, pivot, swivel, and tilt adjustability. Environmental standards compliance - such as ENGERY STAR and EPEAT GOLD - also give the U2212HM an edge, while saving on energy costs over the lifetime of the Monitor. Additional highlights include Dell's PowerNap software, which enables dimming of the Monitor, or the ability to put it into sleep mode, and the option to recycle the U2212HM when its life-span has come to an end, thanks to its mercury and arsenic-free materials.
Work Brilliantly
Your Monitor is your window to inspiration. Enhance your vision with the Dell UltraSharp U2212HM with impressive features that can take your imagination to the next level
One Look is All it Takes
The Dell UltraSharp U2212HM provides a truly outstanding viewing experience that can help inspire whatever you're working on
Amazing Clarity
Enjoy crystal-clear, true-to-life images with full 1920 x 1080 resolution. Plus, get accurate, consistent colors regardless of your viewing angle with IPS technology
Heightened Contrast
Get razor-sharp, moving images free of motion blur with a 2,000,000:1 (typical) high dynamic contrast ratio and 8ms (typical) gray-to-gray response time
Vibrant Colors
Experience an impressive 16.7 million colors displayed in rich, dramatic, and accurate style with a wide color gamut at 82% (typical)
View Your World Your Way
Your productivity demands comfortable and efficient use of your Monitor. The Dell UltraSharp U2212HM Monitor offers a wide range of customizable features to optimize your viewing experience and your comfort
Adjust for Optimum Height
Maximize your viewing experience by adjusting the U2212HM to your desired height with an improved height adjustment range of 5.12" (130mm)
Every Perspective Matters
Choose portrait or landscape orientation on this 16:9 aspect ratio Monitor. Tilt the panel up to 4° forward or 21° backward - even swivel it to the preferred angle
Customize Your Settings
Change your energy usage settings and text brightness with the touch of a button. Make colors cooler or warmer with the easy-to-use color temperature slider
This Eco-Conscious Design Shines Bright
The power management features, thoughtful design, and adherence to strict energy standards make this Monitor one smart choice
Meets Environmental Standards
The U2212HM meets EPEAT Gold and TCO Certified Displays standards, and is ENERGY STAR qualified and CECP compliant
Manage Power Usage
PowerNap software, when enabled, lets you dim the Monitor or put it in sleep mode when not in use. Dynamic dimming automatically adjusts the brightness when images are extremely bright. You can even Monitor your energy usage with a quick glance at the onscreen display
Make a Responsible Choice
The U2212HM is easy to recycle and is made from environmentally responsible materials, such as an arsenic-free and mercury-free LED panel. It also has halogen-free laminates in its circuit board
Vital Services and Warranty
Get reliable service and warranty coverage. The U2212HM Monitor comes with 3 years of Advanced Exchange Service, a limited hardware warranty, and the Premium Panel Guarantee
FHD
1080p (1920x1080) also known as Full High Definition is a step up from high definition and used for media consumption and general gaming for many types of displays including televisions, laptops and computer monitors.
IPS Panel
A technology for LCD screens designed to solve the main limitations of previous LCD screens including strong viewing angle dependence and low-quality color reproduction.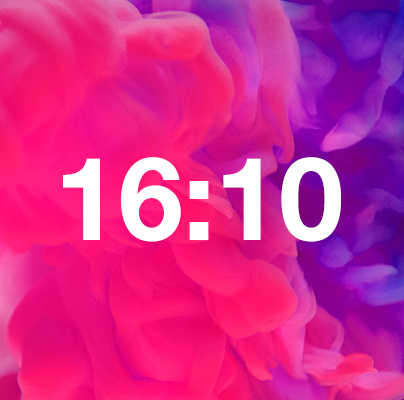 16:10
16:10 is an aspect ratio mostly used for computer displays and tablet computers. Preferred for productivity-oriented tasks, such as editing documents or spreadsheets and using design or engineering applications.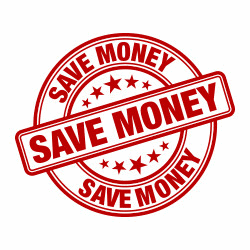 Save up to 70%
Why pay more for new when you can go refurbished and save? With savings of up to 70% on Laptops, Desktops, Servers, Networking and even Apple you would be crazy to think twice. With no significant advances in computer technology in the last 3-5 years there's never been a better time to save by buying refurbished.
---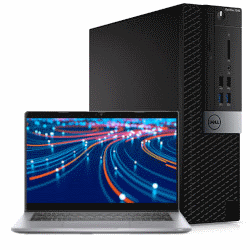 A-Grade Condition
All refurbished units we sell are rigorously tested and cleaned to ensure they are in A-Grade condition and are ready to use straight out of the box. Although some units may have some minor cosmetic blemishes and imperfections such as minor scratches or other minor surface imperfections they have all been tested and are guaranteed to work like new.
---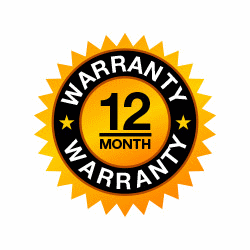 12-Month Warranty
We stand by our products and back any refurbished equipment we sell with a 12-Month Warranty (unless otherwise specified). Our warranty covers any hardware faults that may arise within this period.
---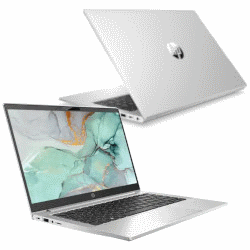 Commercial Quality
All refurbished units we sell are from the tough commercial grade product lines from the leading manufacturers including Dell, HP and Lenovo. When sold new these units have premium pricing reflectively of their superior build quality.
Most refurbished units we sell come from large enterprise and government departments and have had a good life and have been well looked after. Due to this, the longevity of a refurbished commercial units is often higher than that of consumer grade equipment.
---
Cleaned, Tested and Reinstalled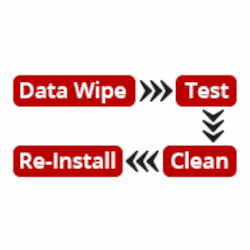 All our refurbished products undergo a rigorous quality assurance procedure. This involves the units being wiped of sensitive data, tested, cleaned and re- installed with a fresh genuine copy of the operating system to match the attached Microsoft Certificate of Authenticity (COA). This ensures that the unit you receive is ready to plug in, turn on and use straight out of the box.
We are a Microsoft Registered Refurbisher so you can have peace of mind that any refurbished unit you purchase from us will meet your expectations and be up to the task.