Dell Professional P2211H
Energy-conscious performance with uncompromised productivity
Combining energy-conscious, environmentally sound design with reliable office performance and user comfort, the Dell™ Professional P2211H 21.5" monitor can help manage costs while raising productivity across your entire organization.
Vivid, energy-smart display: A high-definition 21.5" LED display delivers exceptional power efficiency and great performance for everyday office work.
Environmentally sound materials: Designed to high environmental standards, with an emphasis on recycled and toxin-free materials.
Design that works with you: Raise, lower, tilt, pivot or swivel the P2211H monitor for enhanced viewing comfort and easy adaptability to your working style.
Energy-conscious and budget-smart.
From its energy-conscious LED panel to the recycled materials in its base, the P2211H monitor is designed to help you meet green objectives while keeping energy costs low across your organization.
Vivid, energy-conscious display technology.
With the LED-backlit panel and dynamic dimming on the P2211H, you can experience warm, vivid colors in virtually any setting. And, thanks to the lower power consumption of LED technology, you can also see potential cost savings over time.
Designed to a higher energy standard.
We've designed the P2211H to comply with the latest energy-efficiency standards, including ENERGY STAR 5.0 and TCO 5.0. Additionally, the EPEAT Gold rating on the P2211H helps ensure that your organization stays aligned with the highest environmental standards.
Environmentally sound materials.
Dell's commitment to the environment ensures that the P2211H is up to some of the toughest standards available: our own. This means arsenic-free glass, a mercury-free panel, BFR/CFR-PVC-free parts (excluding cables) and a chassis that features more than 25% post-consumer recycled materials.
See your work in a whole new way.
Whether you need a high-definition productivity enabler or a comfortable solution for working on long, intensive projects, the P2211H can change the way you look at work.
Made for multitasking.
With full high-definition resolution (1920x1080) and a generous 54.61cm (21.5") display area, you can easily work on multiple documents, or in multiple application windows, at once.
Fits the way you work.
Tilt, swivel and height-adjustable features let you adjust the P2211H for maximum viewing comfort. Plus, you can easily switch between portrait or landscape view to match application demands.
Easy to connect.
Connect to your PC with a standard VGA cable, or enjoy exceptional image quality and color uniformity with DVI (HDCP). Need to add peripherals? With two USB 2.0 ports, you can easily plug and play.
A great view for everyday office applications.
A 2,000,000:1 dynamic contrast ratio and 5ms response time (typical) help to ensure a seamless experience whether you're watching a presentation, reviewing documents or streaming online video.
FHD
1080p (1920x1080) also known as Full High Definition is a step up from high definition and used for media consumption and general gaming for many types of displays including televisions, laptops and computer monitors.
16:10
16:10 is an aspect ratio mostly used for computer displays and tablet computers. Preferred for productivity-oriented tasks, such as editing documents or spreadsheets and using design or engineering applications.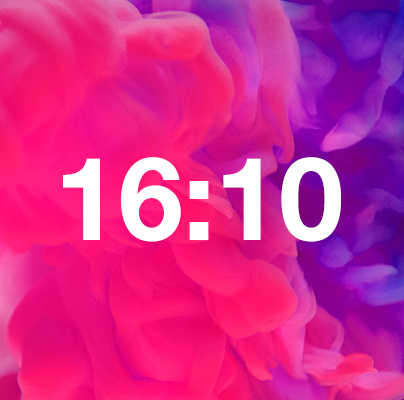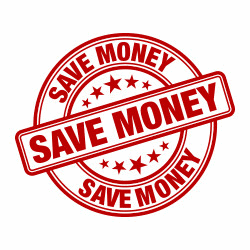 Save up to 70%
Why pay more for new when you can go refurbished and save? With savings of up to 70% on Laptops, Desktops, Servers, Networking and even Apple you would be crazy to think twice. With no significant advances in computer technology in the last 3-5 years there's never been a better time to save by buying refurbished.
---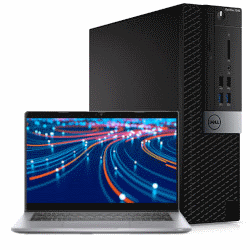 A-Grade Condition
All refurbished units we sell are rigorously tested and cleaned to ensure they are in A-Grade condition and are ready to use straight out of the box. Although some units may have some minor cosmetic blemishes and imperfections such as minor scratches or other minor surface imperfections they have all been tested and are guaranteed to work like new.
---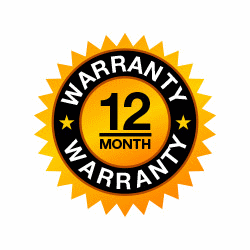 12-Month Warranty
We stand by our products and back any refurbished equipment we sell with a 12-Month Warranty (unless otherwise specified). Our warranty covers any hardware faults that may arise within this period.
---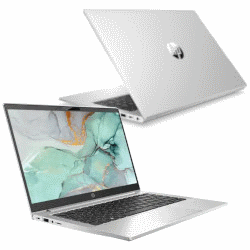 Commercial Quality
All refurbished units we sell are from the tough commercial grade product lines from the leading manufacturers including Dell, HP and Lenovo. When sold new these units have premium pricing reflectively of their superior build quality.
Most refurbished units we sell come from large enterprise and government departments and have had a good life and have been well looked after. Due to this, the longevity of a refurbished commercial units is often higher than that of consumer grade equipment.
---
Cleaned, Tested and Reinstalled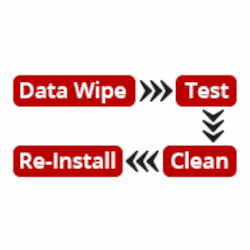 All our refurbished products undergo a rigorous quality assurance procedure. This involves the units being wiped of sensitive data, tested, cleaned and re- installed with a fresh genuine copy of the operating system to match the attached Microsoft Certificate of Authenticity (COA). This ensures that the unit you receive is ready to plug in, turn on and use straight out of the box.
We are a Microsoft Registered Refurbisher so you can have peace of mind that any refurbished unit you purchase from us will meet your expectations and be up to the task.