Dell Optiplex 9020 USFF
High performance for demanding jobs
Breeze through your toughest jobs with our most powerful OptiPlex desktop.
Boost productivity with up to 4th Gen Intel® Core™ i5 and Intel® Core™ i7 processors.
Select Windows 10 Pro and power up a desktop that is ready to work, right from the start.
Store plenty of data and access it quickly with hard drive, solid-state drive (SSD) or high-performance solid-state hybrid drive (SSHD) options.
Easily run multiple applications simultaneously with up to 32GB of high-bandwidth Double Data Rate 3 (DDR3) memory.*
Multitask with up to three displays and accelerate your graphics performance with optional discrete graphics.
Business-class control
Easily manage the entire desktop fleet and keep your business running smoothly with exceptional, integrated manageability features.
Remotely manage and update your desktops with next-generation Intel® vPro™ technology.
Perform one-to-many, out-of-band BIOS management with Dell's unique Intel vPro extensions for BIOS management and hard drive wipe.
Reduce costs to deploy, monitor and update systems with Dell's automated tools and utilities for client systems management.
Centralized control and security through delivery of on-demand virtual desktops from the cloud to stateless and diskless Dell OptiPlex Cloud Desktops, powered by Dell Wyse WSM.
Data protection from desktop to the cloud
Protect your data no matter where it resides — from desktop to mobile to the cloud — with comprehensive security and encryption solutions.
Centrally manage data-encryption policies across devices without disrupting end users or existing IT processes with Dell Data Protection | Encryption (DDP | E).
Control access to systems and data with Dell Data Protection | Security Tools for single sign-on and authentication management.
Tighten security with self-encrypted drive and user-authentication options.
Delete data remotely with Dell's unique Intel® vPro™ extension for remote hard drive wipe.
Connectivity for easy collaboration
Collaborate and share data efficiently with colleagues across your organization with fast connectivity and communications features.
Connect using onboard Gigabit Ethernet (GbE), optional Wireless LAN or optional Bluetooth®.
Easily set up VoIP communications with headphone mini-jacks, Microsoft® Lync® and Lync-certified headsets.
Support fast data transfers with native high-speed USB 3.0 support.
Exceptional reliability
Minimize your desktop maintenance with durable OptiPlex 9020 desktops featuring easily serviceable designs.
Work through years of heavy use with OptiPlex systems that are subjected to highly accelerated life testing.
Easily maintain your desktops with serviceable chassis designs.
Long-term stability and support
Help ensure extended stability in your IT environment with long lifecycles and with help from comprehensive service and support options.
Manage transitions with ease, thanks to long product lifecycles.
Work confidently knowing you have an expert technician available 24x7 online or by phone for unexpected hardware and software issues with optional Dell ProSupport.*
Simplify deployments and create a standardized environment with Dell Configuration and Deployment Services and Dell Imaging Services.
Flexible configurations for your workspace
Seamlessly integrate your PC into any office environment and work on virtually any size desk. OptiPlex 9020 desktops offer flexibility with a range of chassis sizes.
Deploy with flexibility and select from multiple configuration options, including three different chassis sizes and a space-saving all-in-one design.
Conserve valuable workspace with the ultrasmall form factor chassis — one of the smallest business desktops available with an internal power supply.
Provide room for legacy PCI cards with the OptiPlex 9020 mini tower chassis.
Minimize desktop clutter with Dell's wireless keyboards and mice.
Integrated solutions to protect and manage
Maximize the efficiency, security and management of your OptiPlex systems with robust, integrated solutions.
Dell Data Protection helps you secure data and control user access with comprehensive, flexible, easily managed data protection and access-control solutions.
Dell Systems Management with Dell KACE offers efficient, centralized and automated management to help you save time and money.
Dell Cloud Desktop and Dell Cloud Client Computing help you improve service delivery to your desktops and enhance productivity with streamlined management and seamless access to data and resources.
Environmentally conscious
Help lower your power use and reduce your environmental footprint with highly efficient OptiPlex desktops.
ENERGY STAR 5.2 compliance, EPEAT registration and efficient power supplies provide assurance that your OptiPlex is designed for efficiency.
An environmentally conscious design, including a chassis built from 10 percent postconsumer recycled plastics, can help lower your environmental footprint.
Intel i7 CPU
Enjoy next level of processing power for content creation, large computing tasks and general use as well as anything in between.
Solid State Drive (SSD)
The big benefit of SSD over HDD is performance. SSDs also have no moving parts so risk of failure is much lower.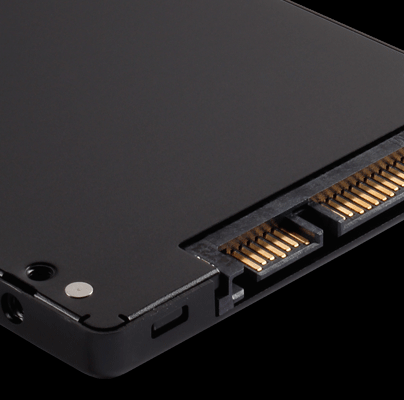 Microsoft Windows 10
Get more of what you love with a new Windows PC. More speed, more security, more of what you need to get things done. Enjoy the latest Windows 10 features and included ongoing security.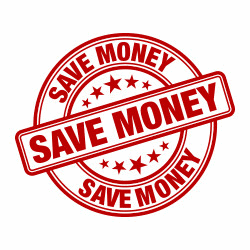 Save up to 70%
Why pay more for new when you can go refurbished and save? With savings of up to 70% on Laptops, Desktops, Servers, Networking and even Apple you would be crazy to think twice. With no significant advances in computer technology in the last 3-5 years there's never been a better time to save by buying refurbished.
---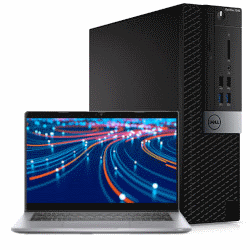 A-Grade Condition
All refurbished units we sell are rigorously tested and cleaned to ensure they are in A-Grade condition and are ready to use straight out of the box. Although some units may have some minor cosmetic blemishes and imperfections such as minor scratches or other minor surface imperfections they have all been tested and are guaranteed to work like new.
---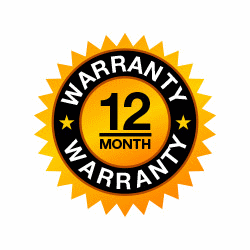 12-Month Warranty
We stand by our products and back any refurbished equipment we sell with a 12-Month Warranty (unless otherwise specified). Our warranty covers any hardware faults that may arise within this period.
---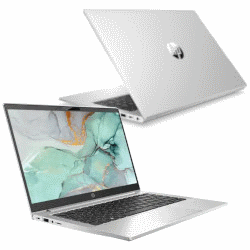 Commercial Quality
All refurbished units we sell are from the tough commercial grade product lines from the leading manufacturers including Dell, HP and Lenovo. When sold new these units have premium pricing reflectively of their superior build quality.
Most refurbished units we sell come from large enterprise and government departments and have had a good life and have been well looked after. Due to this, the longevity of a refurbished commercial units is often higher than that of consumer grade equipment.
---
Cleaned, Tested and Reinstalled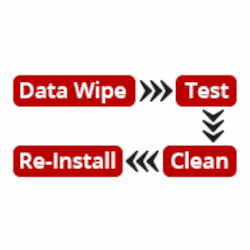 All our refurbished products undergo a rigorous quality assurance procedure. This involves the units being wiped of sensitive data, tested, cleaned and re- installed with a fresh genuine copy of the operating system to match the attached Microsoft Certificate of Authenticity (COA). This ensures that the unit you receive is ready to plug in, turn on and use straight out of the box.
We are a Microsoft Registered Refurbisher so you can have peace of mind that any refurbished unit you purchase from us will meet your expectations and be up to the task.