Dell Latitude E6440
The most secure 14" business laptop
Protect data on any device, across external media and in the cloud with optional Dell Data Protection | Encryption.
Choose your level of encryption with options ranging from simplified BitLocker management to the highest level of FIPS 140-2 protection commercially available for system disks.
Ensure authorized access to your data with Dell Data Protection | Security Tools and advanced authentication options including fingerprint reader, FIPS 201-compliant smart card reader and RSA SecurID.
Store credentials securely with a FIPS 140-2-certified Trusted Platform Module (TPM).
Dell ControlVault adds another layer of hardware security by isolating user passwords and credentials on a separately controlled hardware chip.
Stop advanced malware in its tracks with DDP | Protected Workspace, a proactive approach to malware protection that automatically detects and blocks all malicious behavior in real time — even zero-day attacks.
High-end performance
Choose from the most powerful processors available, including 4th Gen Intel Core™ i7 dual-core processors.
Power through graphics-rich applications with up to 2GB memory.*
Boot up quickly with solid-state hybrid drive (SSHD) or solid-state drive (SSD) options that deliver reliable performance and fast return from sleep mode.
Swappable batteries enable long periods of productivity away from an outlet. Keep extra batteries for easy swaps on the move.
Dock with compatible E-Family docking stations in your office.
The most manageable business laptop
Remotely manage and update your Latitude laptops with next-generation Intel vPro™ technology.*
Update once and update everywhere with Dell-unique Intel vPro™ extensions for remote BIOS management, battery management and hard drive wipe, even when systems are offline.
Save time and eliminate guesswork with Dell automated tools and utilities for deploying, monitoring and updating systems.
Integration with Microsoft System Center and Dell KACE appliances enables efficient, centralized and automated management.
Create a standardized environment and simplify deployments with long lifecycles, Dell Configuration and Deployment Services, and Dell Imaging Services.
Versatile collaboration
Easily connect to essential accessories such as keyboards, mice, printers and conferencing equipment with Bluetooth 4.0. Communicate easily and effectively with an integrated HD webcam and microphone array. And keep a high-speed connection when you're on the move with mobile broadband, where available.*
Durable design
Travel and work with confidence knowing your Latitude E6440 is built to be strong. Its MIL-STD-810G-tested Tri-metal™ chassis, anodized-aluminum exterior and powder-coated base combine for exceptional strength and lasting good looks.
Environmentally conscious
Recycle your old equipment responsibly while protecting your organization's data with Dell Asset Recovery and Recycling Service.
To help ensure a healthy work environment, Dell engineers have gone beyond regulations and voluntarily removed substances of concern such as BFR and PVC from new Latitude laptops.*
Intel i5 CPU
Considered the workhorse of the Intel® Core™ i-Series range, make no compromises with an Intel® Core™ i5 CPU. Get great performance in anything from heavy personal and office use to higher-end mainstream gaming.
Solid State Drive (SSD)
Enjoy 10x+ read/write performance and lower risk of failure with SSD storage. SSDs are your best choice for reliability, and storage capacity when choosing a unit. These enable faster startup, seamless storage, and a greater user experience.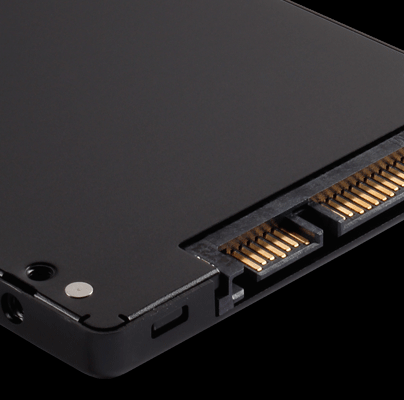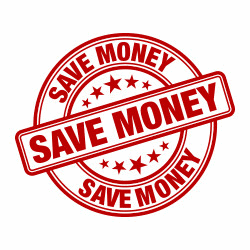 Save up to 70%
Why pay more for new when you can go refurbished and save? With savings of up to 70% on Laptops, Desktops, Servers, Networking and even Apple you would be crazy to think twice. With no significant advances in computer technology in the last 3-5 years there's never been a better time to save by buying refurbished.
---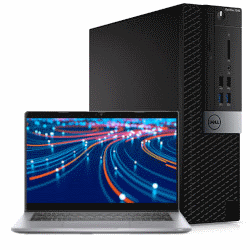 A-Grade Condition
All refurbished units we sell are rigorously tested and cleaned to ensure they are in A-Grade condition and are ready to use straight out of the box. Although some units may have some minor cosmetic blemishes and imperfections such as minor scratches or other minor surface imperfections they have all been tested and are guaranteed to work like new.
---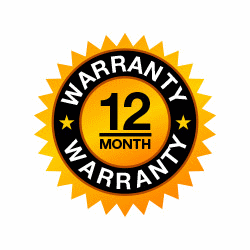 12-Month Warranty
We stand by our products and back any refurbished equipment we sell with a 12-Month Warranty (unless otherwise specified). Our warranty covers any hardware faults that may arise within this period.
---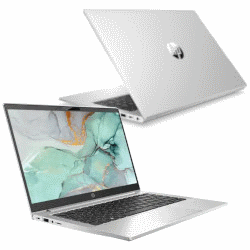 Commercial Quality
All refurbished units we sell are from the tough commercial grade product lines from the leading manufacturers including Dell, HP and Lenovo. When sold new these units have premium pricing reflectively of their superior build quality.
Most refurbished units we sell come from large enterprise and government departments and have had a good life and have been well looked after. Due to this, the longevity of a refurbished commercial units is often higher than that of consumer grade equipment.
---
Cleaned, Tested and Reinstalled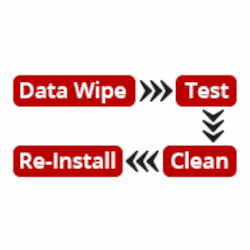 All our refurbished products undergo a rigorous quality assurance procedure. This involves the units being wiped of sensitive data, tested, cleaned and re- installed with a fresh genuine copy of the operating system to match the attached Microsoft Certificate of Authenticity (COA). This ensures that the unit you receive is ready to plug in, turn on and use straight out of the box.
We are a Microsoft Registered Refurbisher so you can have peace of mind that any refurbished unit you purchase from us will meet your expectations and be up to the task.