Cougar MX330
The MX330 mid-tower case is the new edition to the MX Series in COUGAR's product line. It has an elegant look, functional design, and durable construction. All while saving you hard-earned for money. With full transparent acrylic window, MX330 brings you a stylish gaming case and brilliant inner layout.
Extraordinary Transparent View
The transparent window acts like a portal into your gaming PC. It not only allows you to enjoy the lighting effects, but also provides you with a remarkable visual experience. This is a case you will not hesitate to show off to others.
Extreme Flexibility
MX330 has 7 PCI slots for supporting up to 350mm multiple graphics cards which allows you to install all the computing power you need. You have the ability to host up to two 2.5" SSD and two 3.5" HDD for all your storage needs.
Outstanding Airflow
With the ability to support up to a 240mm radiator on the front panel and an additional 5 fans. The MX330-X takes it one step further and supports up to 6 fans. MX330 brings you an excellent cooling solution. This case will allow you to build the computer of your dreams. Easily cleanable and detachable dust filters on the front, top, and bottom will help you keep the computer of your dreams clean.
Aesthetically Simplicity
PSU and 3.5" bay cover not only provide you a clean view but also hide unattractive cables. Intelligent cable management system keeps all the cables behind the motherboard tray, allowing air to flow unobstructed. With a full-transparent window and PSU and 3.5" bay cover, you are able to enjoy the system of your dreams. There is nothing that will obstruct you from being able to see your system when you want to show it off to others.
Intel i5 CPU
Considered the workhorse of the Intel® Core™ i-Series range, make no compromises with an Intel® Core™ i5 CPU. Get great performance in anything from heavy personal and office use to higher-end mainstream gaming.
Solid State Drive (SSD)
Enjoy 10x+ read/write performance and lower risk of failure with SSD storage. SSDs are your best choice for reliability, and storage capacity when choosing a unit. These enable faster startup, seamless storage, and a greater user experience.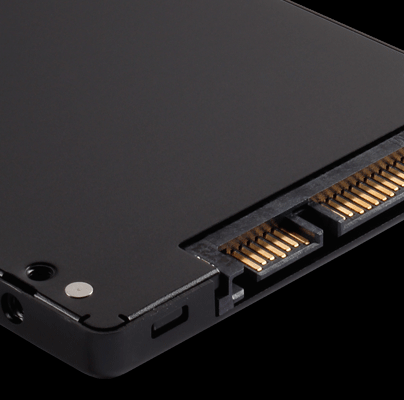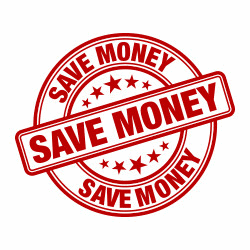 Save up to 70%
Why pay more for new when you can go refurbished and save? With savings of up to 70% on Laptops, Desktops, Servers, Networking and even Apple you would be crazy to think twice. With no significant advances in computer technology in the last 3-5 years there's never been a better time to save by buying refurbished.
---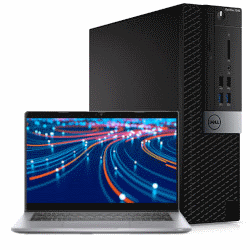 A-Grade Condition
All refurbished units we sell are rigorously tested and cleaned to ensure they are in A-Grade condition and are ready to use straight out of the box. Although some units may have some minor cosmetic blemishes and imperfections such as minor scratches or other minor surface imperfections they have all been tested and are guaranteed to work like new.
---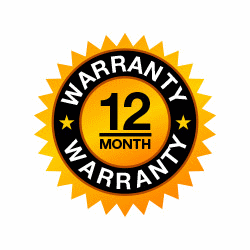 12-Month Warranty
We stand by our products and back any refurbished equipment we sell with a 12-Month Warranty (unless otherwise specified). Our warranty covers any hardware faults that may arise within this period.
---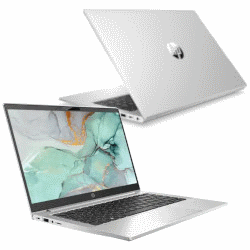 Commercial Quality
All refurbished units we sell are from the tough commercial grade product lines from the leading manufacturers including Dell, HP and Lenovo. When sold new these units have premium pricing reflectively of their superior build quality.
Most refurbished units we sell come from large enterprise and government departments and have had a good life and have been well looked after. Due to this, the longevity of a refurbished commercial units is often higher than that of consumer grade equipment.
---
Cleaned, Tested and Reinstalled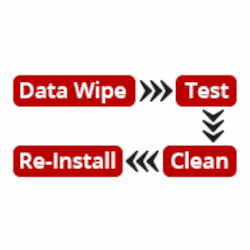 All our refurbished products undergo a rigorous quality assurance procedure. This involves the units being wiped of sensitive data, tested, cleaned and re- installed with a fresh genuine copy of the operating system to match the attached Microsoft Certificate of Authenticity (COA). This ensures that the unit you receive is ready to plug in, turn on and use straight out of the box.
We are a Microsoft Registered Refurbisher so you can have peace of mind that any refurbished unit you purchase from us will meet your expectations and be up to the task.