Colebrook Flo Single Monitor Table Stand
Flo effortlessly combines sleek aesthetics with excellent functionality. The Flo family offers a range of solutions designed to meet the technology challenges in the commercial office environment.
Be it single or dual screen, large screen formats or laptops, the Flo family provides an unrivalled ergonomic solution. And as the market leader in its class, Flo is more environmentally friendly, better looking, and a better performing product than any of its competitors.
Great design, great performance
Flo's unique design offers a range and ease of movement that sets it apart from all other monitor/laptop supports.
Achieved by the use of geometric Flo Spring Technology, its unique design is protected by four international patents. And it is this commitment to innovation that is the cornerstone of Flo's performance: Flo offers smooth fingertip adjustability ensuring minimum effort is required by the user to position the screen.
As a winner of the Red Dot Award for product design, Flo represents an evolution in the design of monitor and laptop supports, offering a range of features and benefits that no other product currently on the market comes close to matching.
The Self-Balancing D-Ring
Ensures unrivalled screen stability in either portrait or landscape configuration, preventing unwanted 'bounce' and screen movement. Enjoy a 48.5° tilt both up and down and a 90° rotation to the left and right.
Weight Gauge
When installing multiple screens, simply set the perfect tension on one screen and record the setting. Replicate the setting on all further screens for a huge time saving!
Easy Portrait to Landscape Screen Orientation
With minimal effort and no affect on stability, the screen can be rotated from portrait to landscape and vice versa.
Single Point Adjustment for Perfect Performance
Flo can be easily adjusted using an allen key to set the optimum spring tension to the screen weight.
Integrated Three-Point Cable Management System
Creates a neat and tidy workstation.
Colebrook Bosson Saunders (CBS) are award-winning designers and manufacturers of high quality ergonomic products for supporting technology in the workplace.
Installation Time
Flo can be installed perfectly in just over three minutes. A 50 per cent reduction on its closest competitor.
Environmentally-Friendly Product for Life
With a lifetime-guarantee, Flo is designed to use minimal parts, 100 per cent of which can be recycled.
Extensivley Tested
The performance of the Flo monitor arm has been independently verified by completing FIRA test certification for severe use (over 50,000 motion cycles).
The world's market leading monitor arm, perfect for use in any office or workspace.
Flo's primary purpose is to support a single screen/monitor but due to its ingenious design, it can be easily customised to support a laptop.
Flo is a truly ergonomic product, the unique range of design features provides an unrivalled user-experience that improves health and well-being while increasing work efficiency.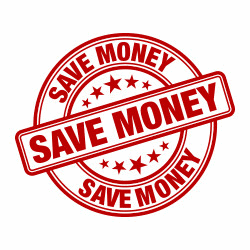 Save up to 70%
Why pay more for new when you can go refurbished and save? With savings of up to 70% on Laptops, Desktops, Servers, Networking and even Apple you would be crazy to think twice. With no significant advances in computer technology in the last 3-5 years there's never been a better time to save by buying refurbished.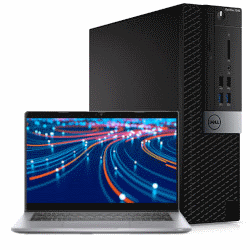 A-Grade Condition
All refurbished units we sell are rigorously tested and cleaned to ensure they are in A-Grade condition and are ready to use straight out of the box. Although some units may have some minor cosmetic blemishes and imperfections such as minor scratches or other minor surface imperfections they have all been tested and are guaranteed to work like new.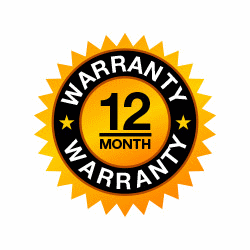 12-Month Warranty
We stand by our products and back any refurbished equipment we sell with a 12-Month Warranty (unless otherwise specified). Our warranty covers any hardware faults that may arise within this period.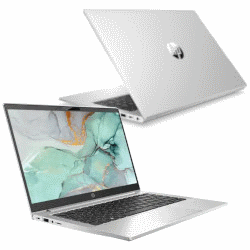 Commercial Quality
All refurbished units we sell are from the tough commercial grade product lines from the leading manufacturers including Dell, HP and Lenovo. When sold new these units have premium pricing reflectively of their superior build quality.
Most refurbished units we sell come from large enterprise and government departments and have had a good life and have been well looked after. Due to this, the longevity of a refurbished commercial units is often higher than that of consumer grade equipment.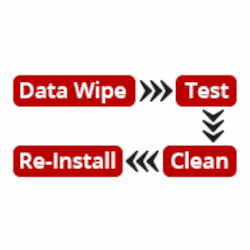 Cleaned, Tested and Reinstalled
All our refurbished products undergo a rigorous quality assurance procedure. This involves the units being wiped of sensitive data, tested, cleaned and re- installed with a fresh genuine copy of the operating system to match the attached Microsoft Certificate of Authenticity (COA). This ensures that the unit you receive is ready to plug in, turn on and use straight out of the box.
We are a Microsoft Registered Refurbisher so you can have peace of mind that any refurbished unit you purchase from us will meet your expectations and be up to the task.