Asus ZenBook Flip 14 UX462
360° of creative power
Combining versatility with the ultimate mobility, ZenBook Flip 14 features a new frameless NanoEdge design that makes it almost 10% smaller than its predecessor. Its 14-inch display has ultra-narrow bezels on all four sides, giving a 90% screen-to-body ratio that allows a much more compact chassis design. With its 360° flippable ErgoLift hinge, AMD Ryzen 5 processors and innovative NumberPad dual-function touchpad, ZenBook Flip 14 is versatile, powerful and supremely portable.
Features
Unbounded beauty
The all-new frameless NanoEdge design of ZenBook Flip 14 brings a whole new dimension to your viewing experience. The ultraslim bezels give you expansive and immersive visuals that are distraction-free, making work or play a true pleasure.
Smaller bezel, smaller laptop
ZenBook Flip 14 features a frameless four-sided NanoEdge display with a world-leading 90% screen-to-body ratio that not only provides stunningly beautiful visuals, but gives it ultra-compact dimensions so it's smaller than ever before — and easier to carry anywhere!
Unique 360 ErgoLift hinge
The 360° ErgoLift hinge on ZenBook Flip 14 has a silky-smooth, stepless action that holds the display securely at any angle. This innovative hinge also lifts and tilts the keyboard into a comfortable typing position when the display is opened beyond 135°. The ErgoLift hinge is torture-tested to ensure maximum reliability for total peace of mind.
Amazing performance
Performance is crucial part of the ZenBook experience, and the versatile ZenBook Flip 14 doesn't disappoint. Every component has been selected to deliver the best possible performance in a thin and light design, making it an ultraportable powerhouse that's faster than ever before. You'll never be kept waiting by ZenBook Flip 14, however demanding the task.
NumberPad: reinventing the touchpad
ZenBook Flip 14 introduces the amazing new NumberPad, an innovative solution to the lack of space for a numeric keypad on small laptops. Just long-press the NumberPad icon on the touchpad to turn the glass-covered touchpad into an LED-illuminated keypad with a familiar layout for easy data entry.
14.1" Display
Strike the right balance between portability and productivity with a 14.1" display. 14.1" notebooks are by far the most popular laptop choice.
16GB RAM
Take multi-tasking to the next level and work without compromises with 16GB RAM. 16GB is plenty for anything including gaming, CAD, graphic design or IT work.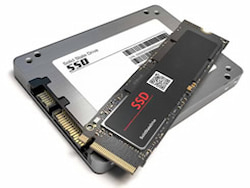 High-Performance SSD Storage
Get the best performance and reliability with SSD storage. SSD storage enables considerably faster startup as well as faster application opening times and faster file storage and retrieval, resulting in a much better overall user experience.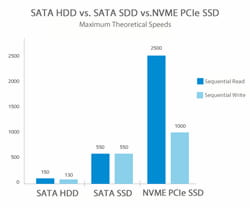 Enjoy up to 5-10 times faster read/write performance with substantially lower risk of drive failure over conventional HDD storage.
512GB of SSD Storage
Strike the right balance between storage capacity and budget with 512GB of SSD storage. Ample storage for most use cases, 512GB is generally considered the middle ground for most modern computers. For additional storage consider and external drive, upgrading to a larger capacity SSD or a device with larger storage capacity.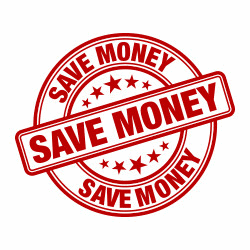 Save up to 70%
Why pay more for new when you can go refurbished and save? With savings of up to 70% on Laptops, Desktops, Servers, Networking and even Apple you would be crazy to think twice. With no significant advances in computer technology in the last 3-5 years there's never been a better time to save by buying refurbished.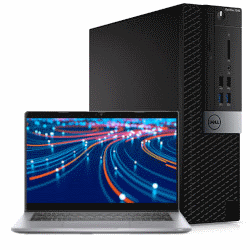 A-Grade Condition
All refurbished units we sell are rigorously tested and cleaned to ensure they are in A-Grade condition and are ready to use straight out of the box. Although some units may have some minor cosmetic blemishes and imperfections such as minor scratches or other minor surface imperfections they have all been tested and are guaranteed to work like new.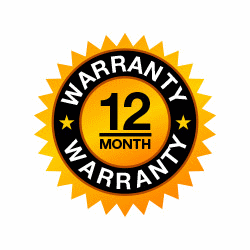 12-Month Warranty
We stand by our products and back any refurbished equipment we sell with a 12-Month Warranty (unless otherwise specified). Our warranty covers any hardware faults that may arise within this period.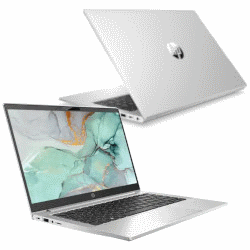 Commercial Quality
All refurbished units we sell are from the tough commercial grade product lines from the leading manufacturers including Dell, HP and Lenovo. When sold new these units have premium pricing reflectively of their superior build quality.
Most refurbished units we sell come from large enterprise and government departments and have had a good life and have been well looked after. Due to this, the longevity of a refurbished commercial units is often higher than that of consumer grade equipment.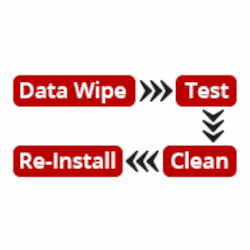 Cleaned, Tested and Reinstalled
All our refurbished products undergo a rigorous quality assurance procedure. This involves the units being wiped of sensitive data, tested, cleaned and re- installed with a fresh genuine copy of the operating system to match the attached Microsoft Certificate of Authenticity (COA). This ensures that the unit you receive is ready to plug in, turn on and use straight out of the box.
We are a Microsoft Registered Refurbisher so you can have peace of mind that any refurbished unit you purchase from us will meet your expectations and be up to the task.