Asus VivoBook S15 S533
Own the spotlight
ASUS VivoBook, a perennial favorite, is getting a new bolder look that's sure to get pulses racing. The slim and lightweight VivoBook S15 now features diamond-cut edges and textured finishes. The positive vibes continue when you open the lid, where you're greeted by an Enter key with color-blocking edges. VivoBook S15 brings out the true you, both inside and out.
Features
Dare to be you
Being bold means putting yourself out there, and the sleek VivoBook S15 stands out thanks to its textured metal chassis with diamond-cut edges, unique colours, and colour-blocking Enter key. The diamond-cut design also makes it easier for you to open the lid.
Be free from burden
VivoBook S15 keeps you productive and entertained, even on the go. With an overall weight of just 1.8kg and an ultrathin profile, VivoBook S15 simply slips into your backpack so it goes where you go, so get out there and show the world who you are.
Pushing boundaries with NanoEdge
The thin bezel NanoEdge display provides you with an immersive viewing experience, and enables a more compact footprint so VivoBook S15 takes up less space on your desk or in your backpack. On top of that, its Full HD display offers wide viewing angles and exceptional colour reproduction for truly vivid visuals.
Create, surf, or entertain
Whether you're a content creator, or simply using VivoBook S15 as an everyday laptop, VivoBook S15 has the performance you need to get you through the day. It's powered by an 11th Generation Intel Core i5 processor with 8GB memory. A large capacity SSD gives you the superfast storage so you can access what you need quickly.
Rock your world
Music is the soundtrack of life, and VivoBook S15 makes it better. Its Harman Kardon-certified sound system delivers high-quality detailed audio that's second to none.
15.6" Display
Make working on the go a breeze with a large 15.6" display. A perfect choice for someone wanting portability without sacrificing productivity.

Intel® Core™ Series CPU
Make no compromises when it comes to performance with an Intel® Core™ series CPU. A significant step-up from Intel® Celeron™ and Pentium™ CPUs, an Intel® Core™ Series CPU is an excellent choice for daily personal or office use for anything from the simplest to most demanding computing tasks, etc.
Intel® Core™ i5 (11th Gen) CPU
Considered the true workhorse of the Intel® Core™ Series range, make no compromises with the late generation Intel® Core™ i5 CPU. Get great performance in anything from heavy personal and office use to higher-end mainstream gaming.
Hyper-threading Support
Make the most of server multi-tasking with 2 virtual CPU cores for every physical core for a high level of parallelism and productivity. Remember to ensure your server is appropriately licensed as some software is licensed based on the number of virtual rather than physical CPU cores.
8GB RAM
Multi-task and do everything without compromises with 8GB RAM. 8GB is more than enough for anything day-to-day that's not high-end gaming, CAD, graphic design or IT work.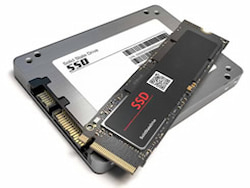 High-Performance SSD Storage
Get the best performance and reliability with SSD storage. SSD storage enables considerably faster startup as well as faster application opening times and faster file storage and retrieval, resulting in a much better overall user experience.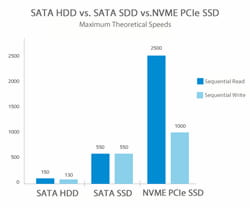 Enjoy up to 5-10 times faster read/write performance with substantially lower risk of drive failure over conventional HDD storage.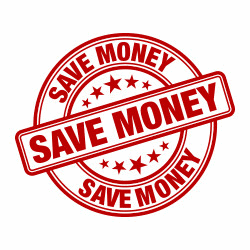 Save up to 70%
Why pay more for new when you can go refurbished and save? With savings of up to 70% on Laptops, Desktops, Servers, Networking and even Apple you would be crazy to think twice. With no significant advances in computer technology in the last 3-5 years there's never been a better time to save by buying refurbished.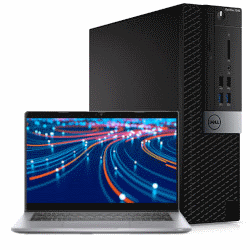 A-Grade Condition
All refurbished units we sell are rigorously tested and cleaned to ensure they are in A-Grade condition and are ready to use straight out of the box. Although some units may have some minor cosmetic blemishes and imperfections such as minor scratches or other minor surface imperfections they have all been tested and are guaranteed to work like new.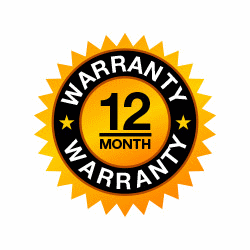 12-Month Warranty
We stand by our products and back any refurbished equipment we sell with a 12-Month Warranty (unless otherwise specified). Our warranty covers any hardware faults that may arise within this period.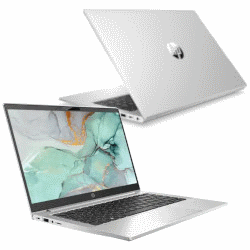 Commercial Quality
All refurbished units we sell are from the tough commercial grade product lines from the leading manufacturers including Dell, HP and Lenovo. When sold new these units have premium pricing reflectively of their superior build quality.
Most refurbished units we sell come from large enterprise and government departments and have had a good life and have been well looked after. Due to this, the longevity of a refurbished commercial units is often higher than that of consumer grade equipment.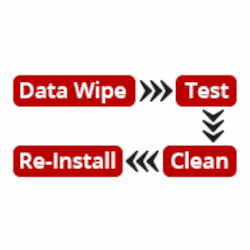 Cleaned, Tested and Reinstalled
All our refurbished products undergo a rigorous quality assurance procedure. This involves the units being wiped of sensitive data, tested, cleaned and re- installed with a fresh genuine copy of the operating system to match the attached Microsoft Certificate of Authenticity (COA). This ensures that the unit you receive is ready to plug in, turn on and use straight out of the box.
We are a Microsoft Registered Refurbisher so you can have peace of mind that any refurbished unit you purchase from us will meet your expectations and be up to the task.