PB278Q
Precision to the Finest Detail
Professional 27" 16:9 2560 x 1440 WQHD LED-backlit Monitor
Impeccable lifelike visuals with 27" 16:9 2560 x 1440 with 100% sRGB 178° wide-viewing angle
Extensive connectivity with native WQHD content support with HDMI, DisplayPort, and Dual-link DVI
ASUS-exclusive QuickFit Virtual Scale and Splendid Video Intelligence Technology for true 'what you see is what you get'
Ergonomic tilt, swivel, pivot, and height adjustment plus smart cable management
Concept to Creation
Precision to the Finest Detail
Envision bigger with 2560 x 1440 WQHD, packing four times the pixel density of 720p! New premium 16:9 wide-format PB278Q LED displays with PLS panel afford 178° wide viewing angles for better productivity, opening extra multitasking space to fit more windows and projects on-screen. ASUS exclusive Splendid Video Intelligence Technology, QuickFit Virtual Scale, and 100% sRGB fidelity ensure reality-defining color and image accuracy, giving you true "what you imagine is what you create" power. HDMI, DisplayPort, and dual-link DVI support WQHD natively, accentuated by room-dominating audio via twin 3W speakers. To help you stay naturally focused, ergonomic design includes tilt, swivel, pivot, and height adjustment, plus streamlined cabling that keeps clutter off your desktop.
True-to-life Visuals
See Better and Wider
The PB278Q WQHD monitor features a PLS, LED-backlit panel that provides 109 pixels per inch (PPI), resulting in high quality 2560 x 1440 visuals – equaling four times the resolution of standard 720p sets. It allows users to view greater image detail and do more with an onscreen footprint larger than that of standard displays.
The screen's 109PPI density means there are 109 RGB matrices within one inch. Generally, the more pixels a display has, the more lighting (or power) those pixels require to achieve the best visuals. However, with advanced LED backlighting on the PB278Q, power and energy savings are no longer compromised, while better visuals are assured.
Made for Work and Play
The ASUS PB278Q features PLS panel which provides an ultra-wide 178° viewing angle on both horizontal and vertical planes, thereby minimizing onscreen color shift even when viewed from extreme angles. With its WQHD display, you enjoy 77% more desktop space than a full HD screen to spread out your windows and palettes. It is also about 25% sharper than a generic 27" full HD display, delivering ultra-smooth visuals thanks to 5ms (GTG) response time. This ensures you get lag-free experiences in movies and gaming, with the latter looking more vivid, with all in-game details shown in true color. The ASUS PB278Q is undoubtedly your best choice for work and play.
Extensive Connectivity
Native WQHD Content Support
The PB278Q features a host of connectivity options that include HDMI, DisplayPort, and dual-link DVI for native WQHD, plus D-sub for full HD 1080p content transmission. Twin built-in 3W speakers provide quality audio for a completely immersive home theater experience.
ASUS Exclusive Innovation and Design
Smart Contrast Ratio for lifelike visuals
With 80,000,000:1 ASUS Smart Contrast Ratio (ASCR) and 300cd/m² brightness, the PB278Q enhances display contrast and sharpness by adjusting backlight luminance to achieve the deepest black tones and brightest whites, resulting in extra-clear visuals that truly come to life.
QuickFit Virtual Scale for true what you see is what you get
ASUS includes its exclusive QuickFit Virtual Scale feature with the PB278Q, allowing you to preview photos and documents on-screen in their actual size prior to printing. It can be activated via a monitor hotkey, and serves as a highly useful guide to accurately view and edit photos in their native size.
Splendid™ Video Intelligence Technology
Driven by a precision color engine that automatically analyzes and determines the nature of your current task, Splendid™ Video Intelligence Technology adjusts display parameters accordingly to ensure color accuracy and image fidelity. Six preset modes (scenery, theater, sRGB, standard, and two user-customizable modes) can be quickly selected via a designated hotkey.
Designed with You in Mind
The PB278Q offers a highly ergonomic and smart design that comes with tilt, pivot, swivel, and height adjustments to ensure an always-comfortable viewing and usage experience. Its smart cable management further promotes clutter-free spaces for work and enjoyment.
27" Display Panel
A popular choice of the larger widescreen monitors, a 27" monitor is a great size for productivity and gaming without a significant increase in cost when compared to larger widescreen and ultrawide options.
IPS Display
Make the most of In-Plane Switching (IPS) technology in the display panel to get faster response times, wider viewing angles, better color reproduction and sunlight visibility, and a longer lifespan.
DisplayPort Input
Take advantage of the most commonly used media output interface in modern business grade laptops and desktops with a direct Display Port input on the monitor.
HDMI Input
Take advantage of the most commonly used media output interface in modern laptops and desktops with a direct HDMI input on the monitor. No adapters needed.
DVI Input
Take advantage of the clarify from digital video signal input with the tried and trusted DVI interface.
Consider an inexpensive DP-to-DVI Adapter or HDMI-to-DVI Adapter to convert from a DisplayPort or HDMI output on your device.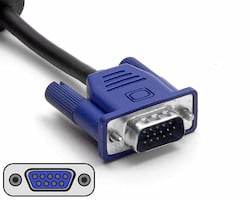 VGA Input
Take advantage of the widely used VGA video input interface for connecting to a multitude of devices from servers, to desktops, laptops and KVM switches.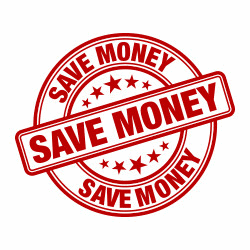 Save up to 70%
Why pay more for new when you can go refurbished and save? With savings of up to 70% on Laptops, Desktops, Servers, Networking and even Apple you would be crazy to think twice. With no significant advances in computer technology in the last 3-5 years there's never been a better time to save by buying refurbished.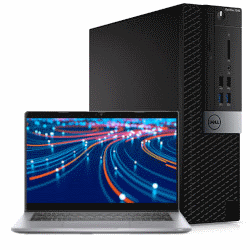 A-Grade Condition
All refurbished units we sell are rigorously tested and cleaned to ensure they are in A-Grade condition and are ready to use straight out of the box. Although some units may have some minor cosmetic blemishes and imperfections such as minor scratches or other minor surface imperfections they have all been tested and are guaranteed to work like new.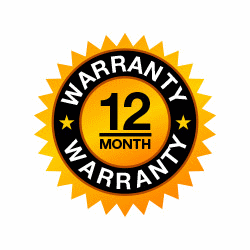 12-Month Warranty
We stand by our products and back any refurbished equipment we sell with a 12-Month Warranty (unless otherwise specified). Our warranty covers any hardware faults that may arise within this period.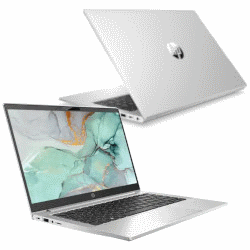 Commercial Quality
All refurbished units we sell are from the tough commercial grade product lines from the leading manufacturers including Dell, HP and Lenovo. When sold new these units have premium pricing reflectively of their superior build quality.
Most refurbished units we sell come from large enterprise and government departments and have had a good life and have been well looked after. Due to this, the longevity of a refurbished commercial units is often higher than that of consumer grade equipment.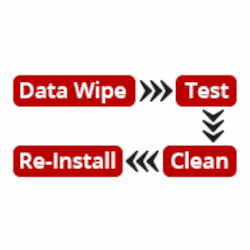 Cleaned, Tested and Reinstalled
All our refurbished products undergo a rigorous quality assurance procedure. This involves the units being wiped of sensitive data, tested, cleaned and re- installed with a fresh genuine copy of the operating system to match the attached Microsoft Certificate of Authenticity (COA). This ensures that the unit you receive is ready to plug in, turn on and use straight out of the box.
We are a Microsoft Registered Refurbisher so you can have peace of mind that any refurbished unit you purchase from us will meet your expectations and be up to the task.