iMac (Retina 5K, 27-inch, Late 2015)
Display
27-inch (diagonal) Retina 5K display with IPS technology
5120-by-2880 resolution with support for millions of colors
Processor
4.0GHz quad-core Intel Core i7 (Turbo Boost up to 4.2GHz)
Memory
16GB of 1867MHz DDR3 memory, four SO-DIMM slots, user accessible
Graphics
AMD Radeon R9 M390 graphics processor with 2GB of GDDR5
Storage
Video Support and Camera
FaceTime HD camera
Simultaneously supports full native resolution on the built-in display and up to two 4096-by-2160 external displays or one 5120-by-2880 dual-cable external display
Support for extended desktop and video mirroring modes
Audio
Stereo speakers
Dual microphones
3.5 mm headphone jack
Connections and Expansion
3.5 mm headphone jack
SDXC card slot
Four USB 3 ports (compatible with USB 2)
Two Thunderbolt 2 ports
10/100/1000BASE-T Gigabit Ethernet (RJ-45 connector)
Kensington lock slot
Input*
Magic Keyboard
The redesigned Magic Keyboard comes standard with your iMac. It's wireless and rechargeable (so you won't be replacing batteries), with an ultracompact, edge-to-edge design that wastes no surface space. It has an improved scissor mechanism, optimized key travel, and a lower profile that increase control and comfort. And it pairs immediately with your iMac right out of the box.
Magic Mouse 2
The new design of Magic Mouse 2 lets it glide more smoothly across your desk. And since it supports Multi-Touch, you can use simple gestures on its surface to do things such as swipe between web pages and scroll through documents. So if you prefer to use a wireless mouse but want some of the benefits of Multi-Touch, Magic Mouse 2 is a great choice.
Macig Trackpad 2
If you prefer using a trackpad, Magic Trackpad 2 gives you the full range of Multi-Touch gestures and introduces Force Touch to the desktop. Sensors underneath the trackpad surface detect subtle differences in the amount of pressure you apply, bringing more functionality to your fingertips and enabling a deeper connection to your content. This new design, along with a lower profile, makes it even more comfortable to use.
*Inputs not included
Wireless
Wi-Fi
802.11ac Wi-Fi wireless networking
IEEE 802.11a/b/g/n compatible
Bluetooth
Bluetooth 4.0 wireless technology
Operating System
macOS Sierra
macOS is the operating system that powers everything you do on a Mac. macOS Sierra introduces Siri to Mac — along with new ways to enjoy your photos, shop more securely online, and work more seamlessly between devices.
Accessibility
Accessibility features help people with disabilities get the most out of their new iMac. With built-in support for vision, hearing, physical and motor skills, and learning and literacy, you can create and do amazing things.

Intel® Core™ Series CPU
Make no compromises when it comes to performance with an Intel® Core™ series CPU. A significant step-up from Intel® Celeron™ and Pentium™ CPUs, an Intel® Core™ Series CPU is an excellent choice for daily personal or office use for anything from the simplest to most demanding computing tasks, etc.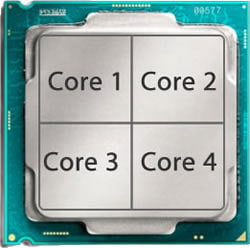 Quad-Core
Enjoy better multi-tasking with 4 Cores for a higher level of parallelism and productivity.
Hyper-threading Support
Make the most of server multi-tasking with 2 virtual CPU cores for every physical core for a high level of parallelism and productivity. Remember to ensure your server is appropriately licensed as some software is licensed based on the number of virtual rather than physical CPU cores.
16GB RAM
Take multi-tasking to the next level and work without compromises with 16GB RAM. 16GB is plenty for anything including gaming, CAD, graphic design or IT work.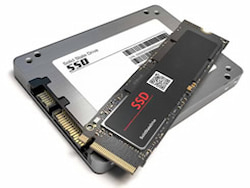 High-Performance SSD Storage
Get the best performance and reliability with SSD storage. SSD storage enables considerably faster startup as well as faster application opening times and faster file storage and retrieval, resulting in a much better overall user experience.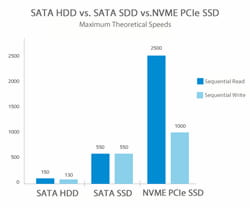 Enjoy up to 5-10 times faster read/write performance with substantially lower risk of drive failure over conventional HDD storage.
256GB of SSD Storage
Strike a balance between storage capacity and budget with 256GB of SSD storage. 240/256GB of SSD storage is considered sufficient for most use cases and is generally the entry level for most modern computers. For additional storage consider and external drive, upgrading to a larger capacity SSD or a device with larger storage capacity.