Acer Switch SA5-271P QHD Tablet PC
Slim, Light and Flexible
At the intersection of versatility and innovation resides the Aspire Switch Alpha 12, delivering a knockout combination of productivity, portability and flexibility. It's innovative fan-less liquid-loop cooling system easily supports the high-performance Intel Core i5 processor and keeps the PC cool and quiet. This thin and light device features a 12" QHD touch display with a stylish kickstand and snap-on/off wireless backlit keyboard that transforms to meet your needs and maximize productivity. Simply put, this masterfully crafted dynamic device is boundless!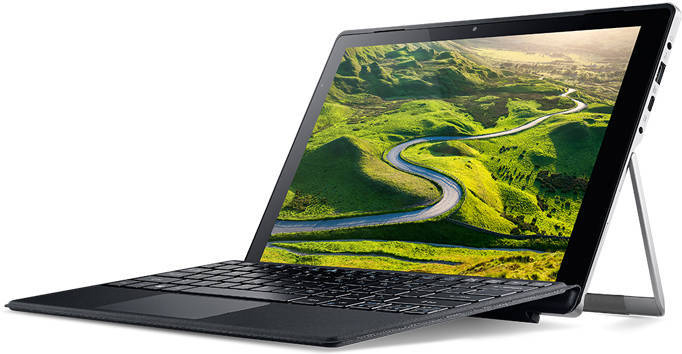 Take your office with you
Travel freely with the Aspire Switch Alpha 12, an intuitive 2-in-1 device that transforms easily from a tablet to a laptop. This thin and light device slips into your bag and disappears, only to reappear when you need to get work done. It can be the workhorse you need at your desk when facing a tough deadline, the efficient study buddy in class, or a stunning display for presentations, e-books and browsing. Whatever your use, with up to 8 hours of battery life, you have the entire day to do what you want without being interrupted.
Quickly snap on the full-size keyboard to the tablet, via a magnetic hinge, and turn this tablet into a full powered laptop! The full-size keyboard is backlit and features widely spaced keys for comfy and accurate typing and folds over as a cover for easy transport and screen protection. The U-frame kickstand can adjust up to 165 degrees so you can tilt the screen to the exact angle you need, yet its sturdy enough to hold the device stable when touched.
The optional Acer Active Pen (sold separately) adds another dimension to the device's dynamic productivity features -- facilitating fast, precise input for writing, drawing or just plain doodling. It's great for everything from annotating documents to making quick notes in your diary.
Clean up your office with the Acer USB-Type C Dock (sold separately) enabling a tangle-free workspace. A perfect mix of productivity and convenience, the dock transforms the Aspire Switch 12 Laptop into a workstation with connections for up to 2 external monitors and other USB devices and peripherals. With multiple ports on the side and back, including a USB Type-C, the dock unites everything in one place for your laptop.
Cool, Quiet and Powerful
The Aspire Switch Alpha 12 is the worlds first 6th Gen Intel® Core™ processor-based fanless 2-in-1 device giving you the best of both worlds – the premium performance and great battery life of a laptop, plus the portability of a tablet. Edit photos one minute, watch movies the next and go from spreadsheets to gaming in a flash. The innovative fan-less liquid-loop CPU cooling system effectively cools the powerful CPU under its hood. The result is a cool and quiet PC.
The Aspire Switch Alpha 12 brings speed to another level. Equipped with the latest 802.11ac wireless featuring MU-MIMO technology, experience up to 3x faster performance, when connected to an 802.11ac based router, making everything from online gaming to streaming video both faster and more reliable.
This 2-in-1's powerful capabilities are extended seamlessly to external devices via a USB 3.1 Type-C™ port. This impressive port transfers data super-fast and streams high-res video to premium displays without a hitch. You can also recharge external devices like smartphones via this port.
Windows 10 Home is the best combination of the Windows you already know, plus lots of great improvements you'll love. Technologies like InstantGo let you boot up and resume quickly and everything runs fast and smooth; all Windows 10 devices now have Battery Saver to automatically conserve power – so you can work longer and play harder.
Impressive Audio and Visuals
The striking 12" touchscreen display with 2160 x 1440 pixel resolutions shows everything in incredibly fine detail making editing, creating and presenting easier. Whether sharing a movie or a presentation enjoy consistent color and viewing from any perspective thanks to the IPS display. Two front-facing speakers provide fuller, more immersive stereo sound for music and video enjoyment when using as a tablet or as a laptop.
Want some face time? Enjoy high-quality video conferencing or capture a selfie to share with the 2MP HD front-facing camera presenting quality images so you look your best. A 5MP rear facing camera lets you take stunning photos or video with the tablet. Cortana Ready To Talk™ improves the accuracy and quality of speech for the Cortana interaction with Windows 10 experience. And with Cortana, you have a personal digital assistant who works across all your Windows 10 devices to help you get things done.
Intel i5 CPU
Considered the workhorse of the Intel® Core™ i-Series range, make no compromises with an Intel® Core™ i5 CPU. Get great performance in anything from heavy personal and office use to higher-end mainstream gaming.
Solid State Drive (SSD)
Enjoy 10x+ read/write performance and lower risk of failure with SSD storage. SSDs are your best choice for reliability, and storage capacity when choosing a unit. These enable faster startup, seamless storage, and a greater user experience.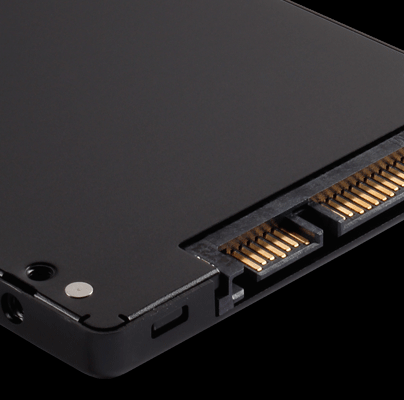 Microsoft Windows 10
Get more of what you love with a new Windows PC. More speed, more security, more of what you need to get things done. Enjoy the latest Windows 10 features and included ongoing security.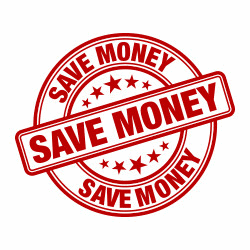 Save up to 70%
Why pay more for new when you can go refurbished and save? With savings of up to 70% on Laptops, Desktops, Servers, Networking and even Apple you would be crazy to think twice. With no significant advances in computer technology in the last 3-5 years there's never been a better time to save by buying refurbished.
---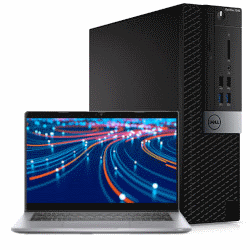 A-Grade Condition
All refurbished units we sell are rigorously tested and cleaned to ensure they are in A-Grade condition and are ready to use straight out of the box. Although some units may have some minor cosmetic blemishes and imperfections such as minor scratches or other minor surface imperfections they have all been tested and are guaranteed to work like new.
---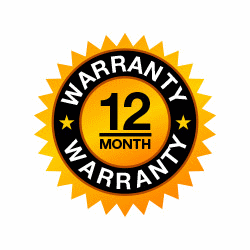 12-Month Warranty
We stand by our products and back any refurbished equipment we sell with a 12-Month Warranty (unless otherwise specified). Our warranty covers any hardware faults that may arise within this period.
---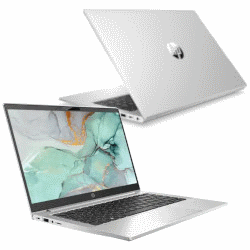 Commercial Quality
All refurbished units we sell are from the tough commercial grade product lines from the leading manufacturers including Dell, HP and Lenovo. When sold new these units have premium pricing reflectively of their superior build quality.
Most refurbished units we sell come from large enterprise and government departments and have had a good life and have been well looked after. Due to this, the longevity of a refurbished commercial units is often higher than that of consumer grade equipment.
---
Cleaned, Tested and Reinstalled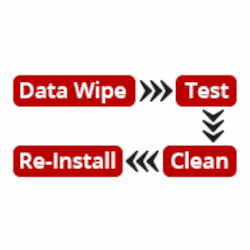 All our refurbished products undergo a rigorous quality assurance procedure. This involves the units being wiped of sensitive data, tested, cleaned and re- installed with a fresh genuine copy of the operating system to match the attached Microsoft Certificate of Authenticity (COA). This ensures that the unit you receive is ready to plug in, turn on and use straight out of the box.
We are a Microsoft Registered Refurbisher so you can have peace of mind that any refurbished unit you purchase from us will meet your expectations and be up to the task.