Acer Predator Orion 9000
Biofrost Colossus
Sink your teeth into every game with an Intel Core i9-9900K Processor and a powerful GeForce RTX 2080 Ti GPU, and some retina-melting ARGB.
Design
THE ORION LEGACY
Monolithic yet malleable – the towering chassis was built to adapt, integrate and realize your gaming and mega-tasking needs. Getting inside is effortless with the tool-less approach while the addition of wheels and handles makes make moving the PC about quick and easy.
LIGHT UP THE NIGHT
The newly designed case makes it easy to add a personal touch to your desktop. Customize the lighting of the vertical light bars at the front of the case as well as the three ARGB-ready FrostBlade fans via PredatorSense with up to 16.7 million colors to choose from.
Power
READY FOR ANYTHING
With support for quad-channel DDR4 configurations and an Intel Core i9-9700K Processor – this beast gives you a taste of what a powerful system is truly capable of.
UNLOCKED AND UNLEASHED
Kick your PC into gear with Intel's Unlocked Processors – now clocking up to 5.00GHz Turbo. With 8 cores and 16 threads, it powers through challenges set before it – so load up the tasks, and see for yourself what this powerhouse is capable of.
NVIDIA GEFORCE RTX 20 SERIES
These desktop GPUs deliver the ultimate performance for gamers and creators. They're powered by Ampere—NVIDIA's RTX architecture—with Ray Tracing Cores, Tensor Cores, and streaming multiprocessors for a huge leap in performance.
CHILLED TO THE CORE
Keep frames high and temps low with three ARGB-infused Predator FrostBlade fans handling the intake and exhaust. These 120 mm fans optimize airflow while reducing vibration and noise via hydrodynamic bearings and a bionic fan-blade design.
Features
DTS:X ULTRA
Turn any pair of headphones or speakers into a high-end 360° surround sound system – enabling you to experience your favorite movies, music and games with real-world spatial sound.
LESS LATENCY, MORE VICTORY
The Killer E3100G, Rivet Networks' Ethernet Controller, sets a new standard for network performance by combining Killer's award-winning detection and prioritization technology with blazing fast speeds

Intel® Core™ Series CPU
Make no compromises when it comes to performance with an Intel® Core™ series CPU. A significant step-up from Intel® Celeron™ and Pentium™ CPUs, an Intel® Core™ Series CPU is an excellent choice for daily personal or office use for anything from the simplest to most demanding computing tasks, etc.
16GB RAM
Take multi-tasking to the next level and work without compromises with 16GB RAM. 16GB is plenty for anything including gaming, CAD, graphic design or IT work.
NVidia Dedicated Graphics
Experience higher performance doing graphics heavy tasks with built-in NVidia Dedicated Graphics.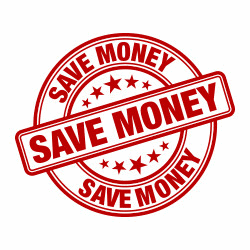 Save up to 70%
Why pay more for new when you can go refurbished and save? With savings of up to 70% on Laptops, Desktops, Servers, Networking and even Apple you would be crazy to think twice. With no significant advances in computer technology in the last 3-5 years there's never been a better time to save by buying refurbished.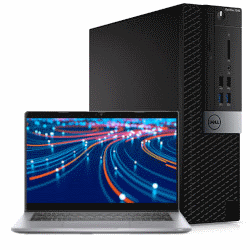 A-Grade Condition
All refurbished units we sell are rigorously tested and cleaned to ensure they are in A-Grade condition and are ready to use straight out of the box. Although some units may have some minor cosmetic blemishes and imperfections such as minor scratches or other minor surface imperfections they have all been tested and are guaranteed to work like new.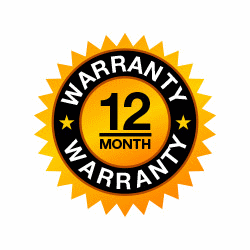 12-Month Warranty
We stand by our products and back any refurbished equipment we sell with a 12-Month Warranty (unless otherwise specified). Our warranty covers any hardware faults that may arise within this period.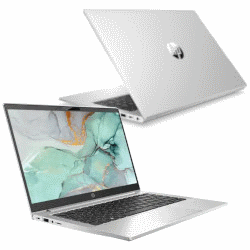 Commercial Quality
All refurbished units we sell are from the tough commercial grade product lines from the leading manufacturers including Dell, HP and Lenovo. When sold new these units have premium pricing reflectively of their superior build quality.
Most refurbished units we sell come from large enterprise and government departments and have had a good life and have been well looked after. Due to this, the longevity of a refurbished commercial units is often higher than that of consumer grade equipment.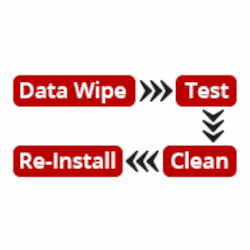 Cleaned, Tested and Reinstalled
All our refurbished products undergo a rigorous quality assurance procedure. This involves the units being wiped of sensitive data, tested, cleaned and re- installed with a fresh genuine copy of the operating system to match the attached Microsoft Certificate of Authenticity (COA). This ensures that the unit you receive is ready to plug in, turn on and use straight out of the box.
We are a Microsoft Registered Refurbisher so you can have peace of mind that any refurbished unit you purchase from us will meet your expectations and be up to the task.